The iPhone X is here. After almost an entire year of rumour and speculation, capped off with a flurry of leaks from within Apple itself, the most important iPhone in a decade has finally arrived.
Coming 10 years after the original, the reveal of the iPhone X (pronounced ten) was the first event to be hosted at the Steve Jobs Theatre, within the company's new $5bn (£3.8bn) Apple Park campus. The iPhone X was launched alongside the new iPhone 8 and iPhone 8 Plus, as well as a new Apple TV and Watch.
As had been rumoured for several weeks, the iPhone X has a design not seen on any previous iPhone. The display stretches much further to the four edges than before, adding more pixels to what was previously blank space around the ear speaker and home button.
Measuring 5.8in, the screen is larger than that of the iPhone 7 Plus (and new 8 Plus), but sits in a phone with a footprint only slightly larger than the regular iPhone 7 and new 8. Resolution stands at 1125 x 2436 while pixel density is 458 per inch, well up on the 326ppi of the iPhone 7.
The display also boasts the same True Tone technology as the iPad Pro, matching the warmth and white balance of the screen with that of your surroundings to reduce eye strain.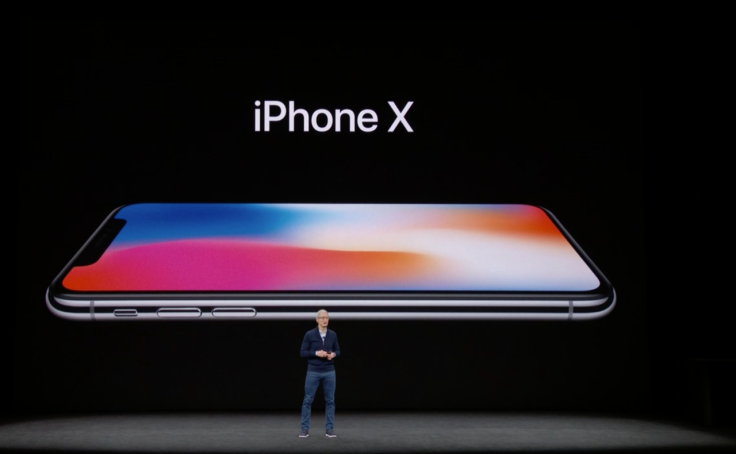 Also new for the iPhone X's screen is OLED, or organic light-emitting diode technology. Samsung has used the same tech on its flagship smartphone screens for some time, and it also appears on the Apple Watch. OLED produces brighter, richer colours and deeper blacks than the conventional LCD panels used by previous iPhones.
Face ID replaces Touch ID
Being almost entirely covered by the glass screen, the front no longer has space for the iPhone's iconic home button and Touch ID fingerprint sensor. These, in the iPhone's biggest visual change yet, have been removed. The home button has been replaced by on-screen gestures and a power button with more functionality, and Touch ID finds itself usurped by Face ID.
All-new and unique to the iPhone X, Face ID uses an infrared sensor and a 'flood illuminator' to scan the owner's face when they first set up the phone. The X then unlocks when they look at it, similar to how the Samsung Galaxy S8 and Note 8 use an iris scanner to unlock without asking for a PIN, passcode or fingerprint.
Apple claims the iPhone X learns who you are and adapts to your face as you change - when you grow a beard, for example. The system works with people who wear glasses, too, and Apple claims it cannot be fooled by a photograph. Face ID is also said to work in the dark, and if you change your hair style.
Where the odds of Touch ID being unlocked by the fingerprint of someone other than the owner were one in 50,000, according to Apple, with Face ID it is one in one million. For anyone with "an evil twin" Apple suggests you use a passcode to protect your iPhone alongside Face ID.
Financial apps which are currently unlocked with Touch ID already work with Face ID - and that includes Apple Pay.
Animoji
The iPhone X also uses the facial recognition system to integrate your expressions into a new set of animated emoji the company calls Animoji, which can be sent via the company's iMessage.
The dropping of Touch ID, a feature found on every iPhone since 2013 and iPad since 2014, is a big move for Apple. Not least because the fingerprint technology only just arrived on the MacBook Pro range a year ago and is yet to make its way to other Mac products.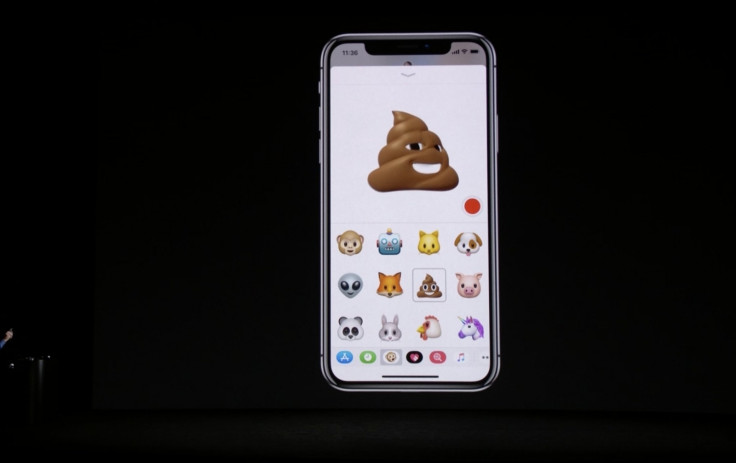 For the first time in Apple's history, its new smartphones - the iPhone X, iPhone 8 and 8 Plus - all feature wireless charging, thanks to their electricity-conducting glass backs. All also follow the iPhone 7's lead in not having a headphone jack, and retain Apple's familiar Lightning charge port.
Pre-orders open for the iPhone 8, 8 Plus this Friday, 15 September, and the handsets go on sale a week later, on the 22nd. Pre-orders for the iPhone X open on 27 October, with it going on sale on 3 November.
Storage options are 64GB and 256GB and it is priced at £999 and £1,149 respectively.
During its presentation, Apple also announced a new third-generation Watch with its own 4G cellular connection for calls and music streaming when you leave your phone at home, and a new Apple TV capable of 4K, HDR video streaming.
Apple also revealed the iPhone 8 and 8 Plus, a pair of new smartphones based on the same design as the iPhone 6, 6S and 7, but with a new glass back to enable wireless charging, improved cameras, a better display and a faster processor.