Isis extremists had planned to attack the Saudi royal family, including King Salman, in a car bomb attack during his visit to Kuala Lumpur in a number of plots foiled "in the nick of time" Malaysian police have said.
Reuters reported the seven Islamic State (Daesh) militants had been planning to attack on the Saudi royals. Two of the group arrested between 21 and 26 February had had plans to launch what was described as a large scale attack using a "vehicle-borne improvised explosive device".
"They were planning to attack Arab royalties during their visit to Kuala Lampur. We got them in the nick of time," Inspector General of Police Khalid Abu Bakar told reporters.
The militant cell was comprised of six foreigners including one Indonesian, four Yemenis and one East Asian and was believed to have links to Isis.
Saudi King Salman bin Abdulaziz al Saud arrived in Malaysia as part of a rare month-long tour of Asia at the end of February. He was in the country for four days.
Salman's arrival in Malaysia was the first such visit by a Saudi monarch in more than a decade. Malaysia's prime minister, deputy prime minister and several members of the cabinet officially welcomed Salman at the ceremony. Malaysia is the first country in south-east Asia the octogenarian is visiting since he took over in January 2016.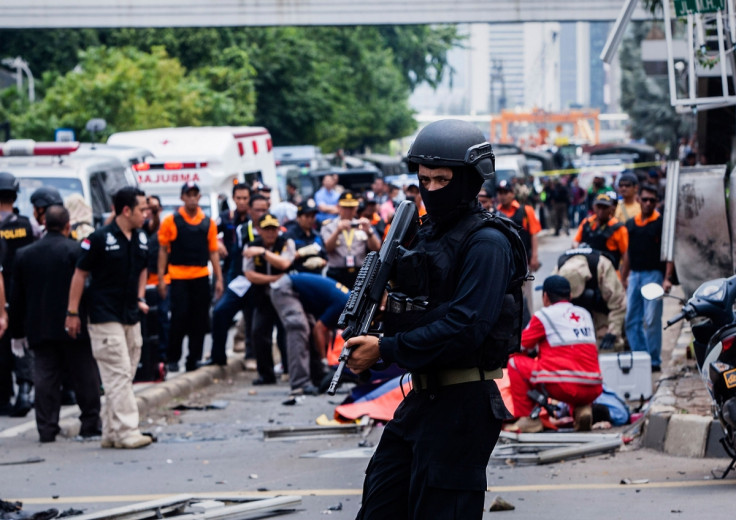 The Saudi king is now in Indonesia and will travel on to Brunei, Japan, China, the Maldives and finally Jordan. He hopes to address a series of challenges faced by the Muslim world during his strategic visit.
Malaysia and neighbouring Indonesia have been in a state of alert after suicide bombers and gunmen launched a series of attacks on the Indonesian capital Jakarta just over a year ago.
A grenade attack, claimed by Isis, on the outskirts of Kuala Lampur in June last year wounded eight people prompting fears the country could become a bolthole for radical Islamists in south-east Asia.