Islamic State (Isis) forces launched a fierce counteroffensive aimed at taking the border town of al-Rai and its surrounding towns. The Syrian Observatory for Human Rights monitor reported that the town fell to IS after fierce skirmishes with rebels.
"The fact that the rebels could not hold on to al-Rai shows that it is impossible to maintain an advance against Isis without adequate air cover," the Observatory's director, Rami Abdul Rahman, told AFP.
The border town is important to the militants because it is located on the road to IS-controlled areas in Syria's Aleppo province.
According to AhlulBayt News Agency, the IS retreat triggered a direct conflict between the YPG and the Turkish-backed Free Syrian Army (FSA), which gave the Islamist militants the opportunity and manpower to shore up its defence forces around Al-bab, its administrative capital of Aleppo and also one of Daesh's last strongholds in northeastern Syria.
Turkish fighter jets and artillery fire are said to be heavily bombarding YPG positions at Tilemarne village, around 8km to the south of Jarablus, according to Al Arabiya.
"Daesh fighters have withdrawn from several villages on the outskirts of Jarablus and are heading south towards the city of al-Bab," said a commander with the Failaq al-Sham group, according to the Daily Sabah.
Following IS's defeat in Jerablus on Turkey's border with Syria, Ankara issued an ultimatum to the YPG, the Syrian Kurdish paramilitary, which is backed by US forces, that has retaken land in northern Syria from IS. The group was ordered to retreat east of the Euphrates river or face "necessary measures".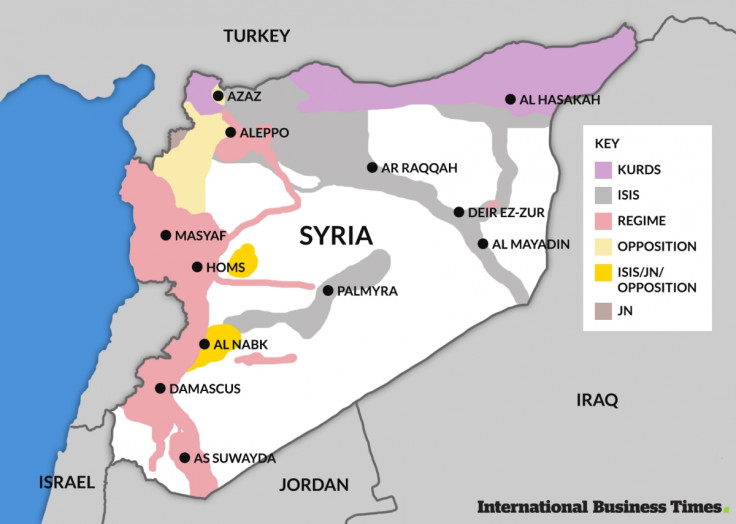 Kurdish paramilitaries are seeking an autonomous zone in northern Syria that Turkey sees as a threat to its national security.
Turkish President Tayyip Erdogan said that the aim of "Operation Euphrates Shield" was about preventing the Kurdish YPG from taking more territory along the border as well as crushing IS.
The strategy of IS now focuses on securing areas around Al-Rai, an area easier to defend than Jarablus. If the militant group succeeds in their aims, this would hamper the Turkish-led invasion seeking to secure a corridor between Azaz and Jarablus.