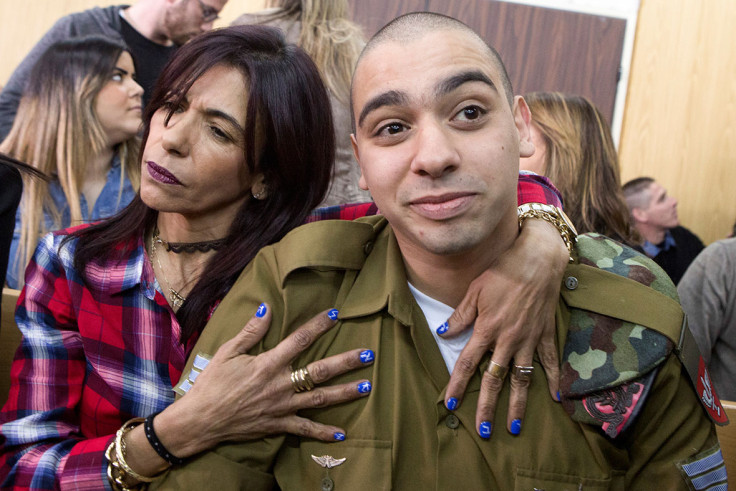 Israeli soldier Elor Azaria has been sentenced to a year-and-a-half in prison for killing an injured Palestinian assailant, a military court in Israel ruled.
20-year-old Azaria was convicted of manslaughter last month for shooting Palestinian attacker Fatal al-Sharif in the head while he lay injured on the ground in March 2016.
The incident which was revealed in an online video sent shock waves across Israel.
Azaria told a colleague that Sharif "deserved to die." The offence carried a prison sentence of up to 20 years, but prosecutors had called for Azaria to be sentenced to three to five years. Sharif's family called for Azaria to be jailed for life.
The court case was incredibly controversial and left members of the military and politicians divided. High-profile right-wing politicians rallied around Azaria with Prime Minister Benjamin Netanyahu publicly declaring that he supported pardoning the soldier and calling his father to express his sympathy. But several judges condemned the soldier's actions, arguing that he had shot Sharif "without reason" and that "the terrorist did not pose a threat."
On 21 February a judge ruled at the Tel Aviv Defence Ministry Headquarters that Azaria's crime was mitigated by the fact that it was his first conviction and that there were no clear orders given on how to act such a situation, the BBC reports.