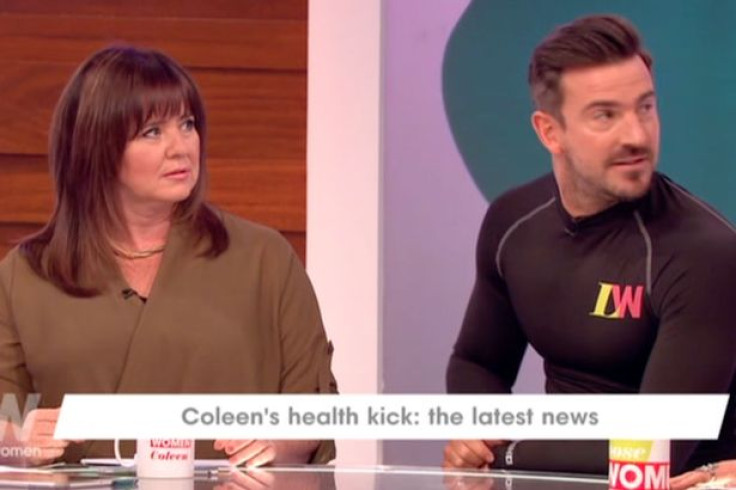 Loose Women panellists and viewers were stunned on Wednesday's (15 June) show as a Fathers4Justice protest broke out in the studio, forcing the show to temporarily go off-air.
Coleen Nolan, 51, was in the midst of discussing her weight-loss journey with guest Dan Hooper before three male audience members interrupted the daytime television show. One of the men was heard shouting, "Father4Justice no kids, no cash."
The mantra was heard several times as Nolan and the panel, comprising of Ruth Langsford, Jane Moore and Martine McCutcheon, watched the drama unfold before the show went off-air for several seconds.
A spokesperson for the ITV daytime show later confirmed that the disruption was from the fathers' rights organisation, stating: "The show was briefly interrupted today, by three members of the audience who were making a peaceful protest."
They also claimed that the intruders were removed from the Loose Women studio, adding: "The matter was dealt with swiftly as security removed them from the audience."
As the situation resolved, the screen abruptly cut to the Loose Women logo before the panel returned several seconds later with Langsford lightening the mood, joking: "There's never a dull moment!"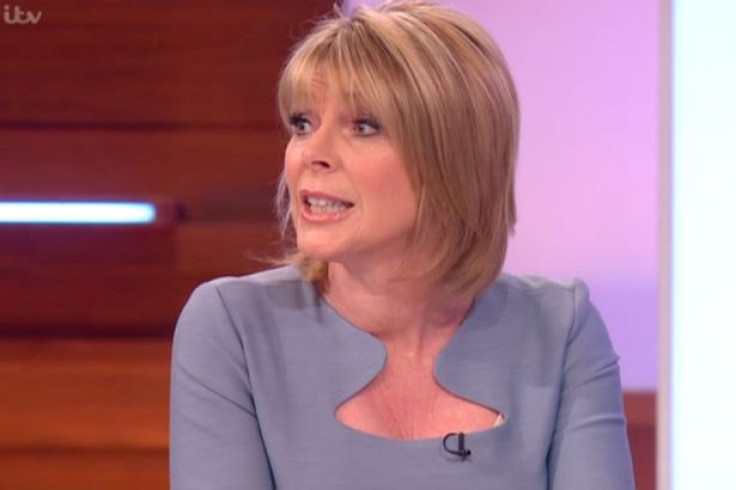 Nolan then chimed in, adding: "Excuse me! Can we get back to me," as the chat resumed to the former singer's attempts at losing weight.
The official Twitter account for Loose Women apologised to viewers: "*Apologies for that small interruption*" before adding, "The show was briefly interrupted today by 3 members of the audience making a peaceful protest. Sorry for any disruption to your viewing".
The online comment caused viewers to respond in their masses, with many questioning how the men were allowed into the studio. One user wrote: "how did he even get in the studio," while another cited: "Great security then!!?? .....thankfully it was just Fathers for Justice!!"
Rick Astley also made an appearance on today's show, and made the panellists stand up and perform the infamous 'twerking' dance move.