After winning both the Brits critics' choice award and BBC Sound Of 2016, Jack Garratt has cemented his place as one of the most hotly-tipped acts of 2016. The singer, who hails from Buckinghamshire, has been making waves on the music scene for more than a year and has finally released his debut collection.
Anticipation had mounted for Garratt's debut album but has it been worth the wait? IBTimes UK delves into Phase to find out what the 24-year-old has to offer.
Coalesce (Synesthesia Part II)
What begins as a minimalistic trance suddenly transcends into a booming dubstep-infused, yet mid-tempo, rave. This slightly trippy number brilliantly allows Garrett's wide-ranging vocals to seamlessly flow over the ever-transitioning sounds. A roaring and very inviting opening to Phase.
Breathe Life
Contrasting the upbeat vibe of Coalesce, Breathe Life begins in a snoozy haze before quickly picking up the pace with gentle house making for a catchy beat and radio-friendly chorus. Perfect for a crowd sing-a-long, Breathe Life is a stand-out cut on Phase.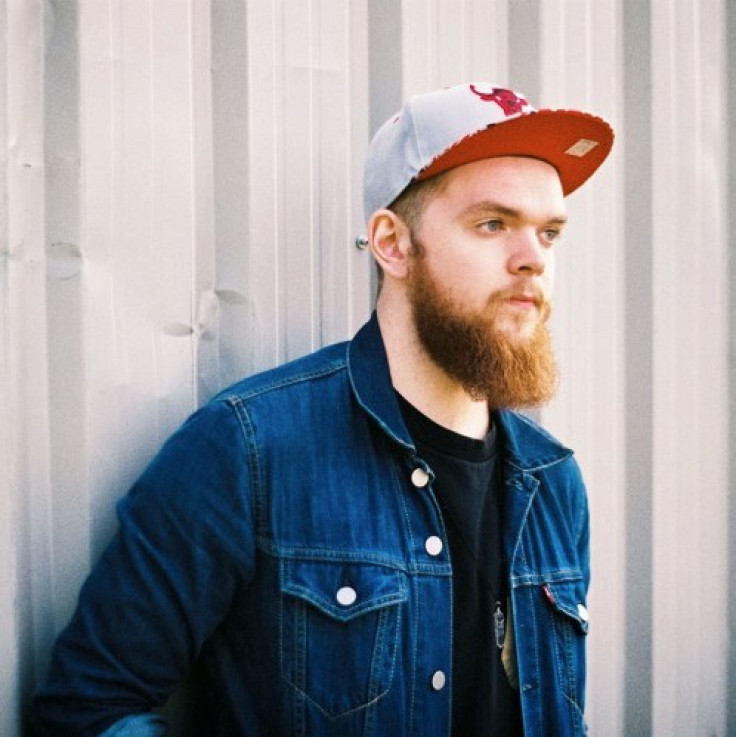 Far Cry
Boasting a deliciously deep bassline, Far Cry plays well with both dubstep and Garratt's vocals but could benefit from more consistency with the constant chopping and changing between beats and pace a little jarring.
Weathered
With Weathered, we finally get to the heart of Jack Garratt. The folksy guitar-led number is carried along beautifully with the singer's near-whisper vocals, reflecting on his younger years and dreams of holding onto memories as he grows older. "When I grow old, my weathered soul and memories recluse, elusive / Help me take them out, so keep me young and call my bluffs", Garratt croons, oozing nostalgia and hope.
Worry
Garratt's most-played single to date is unapologetic, full of soul and quite simply, just cool.
The Love You're Given
Laced with a haunting howl in the background, The Love You're Given is ethereally stunning. The desperation is only enhanced with the lyrics including: "I've been trying to give you my love, but you won't let me," and "Take all the love you're given, through the gap in the wall / Seal it tight with the light blue ribbon then unlock the door."
I Know All What I Do
It takes almost two minutes for this ballad to get to the crunch and it still never feels like I Know All What I Do makes its point. A rather dreary melody structured in the middle of the album where the excitement should be sizzling.
Surprise Yourself
With an underlying dubstep tone, Surprise Yourself shimmers with positivity and uplifting sentiments as Garratt encourages: "Speak and open up your mind, it's something you should do all the time / Keep exploring, seek and find, you know you might surprise yourself." A nice but rather wishy-washy cut which ultimately lacks real depth.
Chemical
This dubstep-heavy number has plenty of potential but is ruined by grinding strings misplaced in the middle of the track making it difficult to digest. The end result is a clunky clashing of sounds far from inviting. Just as abrupt as the sound are the lyrics which feature Garratt admitting that his love is "overdone, selfish and domineering", laying it all on the table.
Fire
Fortunately, Chemical is followed by the easier-on-the-ears Fire which could quite possibly be the most creative-sounding track on Phase with beats ranging from the clacking of drumsticks to an elasticated whirring on the dubstep chorus.
My House Is Your Home
Phase comes somewhat full circle with My House Is Your Home, starting minimal and ending with a delicate, sleepy trip. There are no tricks and thrills with this ballad, which sounds raw, unfinished and very much straight-from-the-studio, but that's actually what makes it so lovely. The album bows out with Garratt's booming falsetto and vulnerability.
Verdict
Garratt is undeniably a breath of fresh air on the music scene. Phase showcases the best of his talents from songwriting to producing and the ability to allow his voice to reflect everything from strife to happiness and everything in between. However in the grand scheme of things, Phase doesn't offer anything particularly new or revolutionary. James Blake, John Newman and Sam Smith are among the male artistes who have covered the various arcs of Phase in recent years and while Garratt does it well, it is nothing we haven't heard before.
Nonetheless, Garratt more than deserves the accolades he has received so far – winning both the BBC Sound Of 2016 poll and Brits critics' choice awards – and holds enough star power to emerge as one of the biggest musical success stories of 2016 to date. Although it could have been made stronger with more variety, Phase is definitely worth a listen.