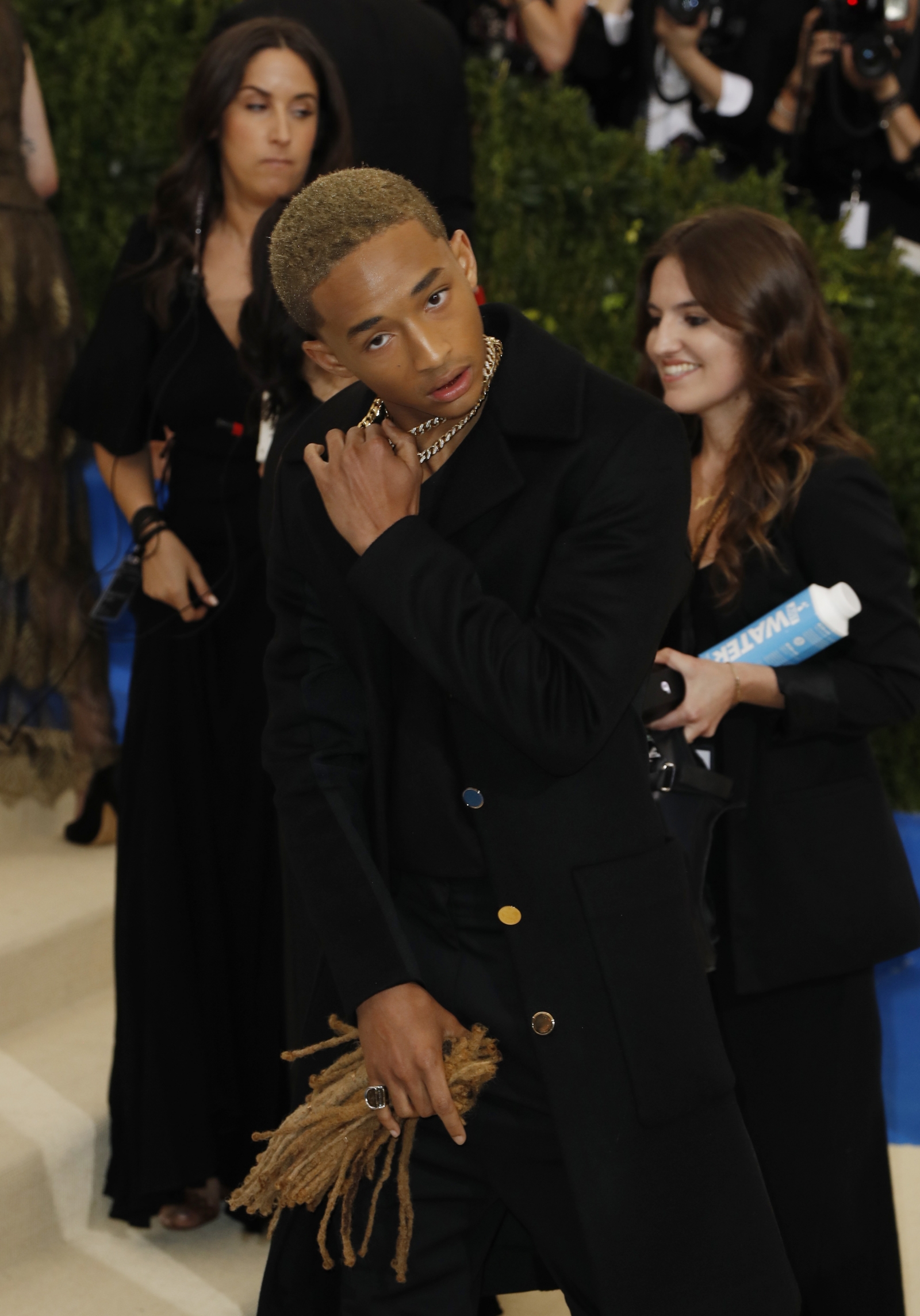 Jaden Smith claims he had a near-death experience while in Toronto, Canada. The actor, who is currently filming his latest project in the city, alleged that the Four Seasons Hotel spiked his pancakes with cheese and almost made him sick.
"The Four Seasons In Toronto Just Made Me Want to Throw Up On MySelf," The Karate Kid actor wrote on Twitter on 28 May. It has not confirmed if the actor is lactose intolerant or simply doesn't like cheese.
"I Hope The Four Seasons In Toronto Puts Me On The No Stay List," He wrote in a follow-up post before repeating his claims against the hospitality brand. "The Four Seasons In Toronto Spiked My Pancakes With Cheese, I'm Surprised I'm Still Alive."
The 18-year-old then mentioned that he was then kicked out of his room.
While the hotel has not made a statement about the incident, a source was able to shed more light on the bizarre situation. According to E! News, Smith had been staying at the luxury property for a couple of days and wanted to extend his stay at the last moment. The hotel however, was unable to accommodate the actor's request since all the rooms were booked, and asked him to check out.
As for the breakfast incident, the entertainment website suspects The Get Down star may have ordered the hotel's Lemon Ricotta Hotcakes, which yes... contain cheese.
Smith is currently in Canada filming the drama Life In A Year in which he plays the role of a 17-year-boy alongside Cara Delevingne. On learning that his girlfriend is dying, he plans to set up their entire life together, all in the year she has left.