Michelle Obama has posed for a selfie with Jennifer Lopez, after the Latina star introduced the First Lady at the League of United Latin American Citizens (LULAC) Convention in New York.
The pair chatted away together and then stopped to snap the famous selfie.
The new best friends are wearing eyeliner and matching pink lip-gloss so perhaps like many friends they touched up on their make-up together before taking the snap.
Lopez Instagrammed the selfie with the caption: "Me and my girl @flotus at #LULAC National convention for the empowerment of Latinos. #represent #keynotespeaker #introingthekeynotespeaker #dreambig."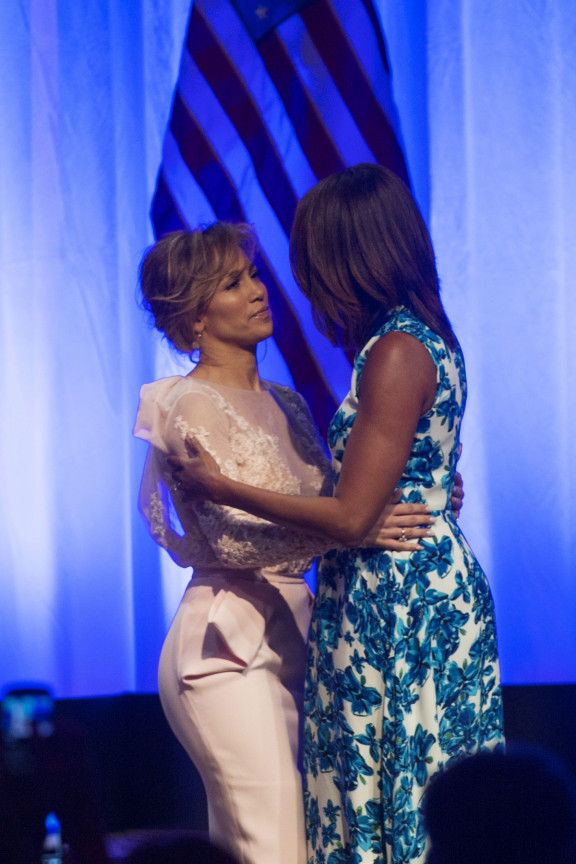 Barack Obama is known to really enjoy taking selfie's so its possible he has been giving his wife some tips.