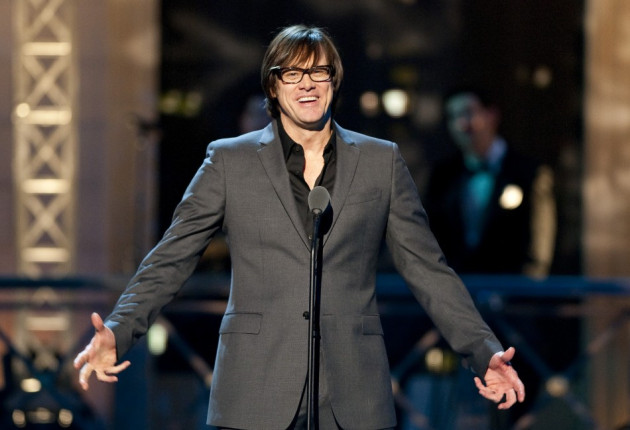 JIm Carrey is believed to have joined the cast of Kick Ass 2: Balls to the Wall.
Rumours had connected the comedy star to the sequel to Matthew Vaughn's 2010 hit and comments from director Jeff Wadlow and Mark Millar, writer of the original comic, suggested that Carrey had signed up.
Wadlow wrote on Twitter: "Six days until we start shooting and we officially have our Colonel. Alrighty f'n then!"
Deadline released rumours that Carrey was being sought for the role of the Colonel, the leader of a team of superheroes that set out to fight the villains.
Millar also tweeted in response to questions over the casting, writing: "Clue - lives with 200 raccoons and parrots, owns the mask of Loki and named by Spielberg as a genius."
The sequel will see the return of Aaron Taylor-Johnson as hero Kick Ass, along With Chloe Moretz as the Daily-Mail-baiting Hit-Girl and Christopher Mintz-Plasse as Red Mist.
British actor Andy Nyman recently revealed that he had joined the film's cast as the Tumour. Nyman told the crowds at the Film4 Frightfest that the character was so named because "he's small and he kills".
If the Kick Ass sequel is anywhere near as violent and offensive as the smash-hit original, then it will represent a step outside the comfort zone for Carrey, who has generally remained within the safety of family comedies. He was critically acclaimed for 2004's Eternal Sunshine of the Spotless Mind and his fearless performance in 2009's I Love You Philip Morris.
However, big-budget family comedies, such as Mr Popper's Penguins and Yes Man, have provided him with the biggest financial reward, while he would not want a repeat of horror effort The Number 23, which was widely derided on its release in 2007.