Jo Cox murder suspect Thomas Mair tells court his name is 'Death to Traitors, Freedom for Britain'
The prime suspect in the murder of Labour MP Jo Cox gave his name as "Death to Traitors, Freedom for Britain" when he appeared at Westminster Magistrates' Court. The 52-year-old, whose real name is Thomas Mair, was charged with murder, grievous bodily harm, possession of a firearm with intent to commit an indictable offence, and possession of an offensive weapon on 18 June.
The judge asked the defendant's lawyers to confirm that his name was Thomas Mair, which they did. Mair stayed silent when asked his date of birth and address. After a short summary of the events leading up to Cox's death was given, Mair, who was wearing a grey jumper and tracksuit bottoms, was remanded in custody for a bail hearing at the Old Bailey on 20 June.
Cox, 41, was fatally shot and stabbed outside her constituency surgery in Birstall, near Leeds on 16 June. The married mother of two was pronounced dead at the scene.
In a statement issued the following day, West Yorkshire Police's temporary Chief Constable Dee Collins said the suspect's links with right-wing extremism were a "priority line of inquiry which will help us establish the motive for the attack on Jo".
The statement followed claims from the US civil rights group The Southern Poverty Law Centre that Mair, of Birstall, West Yorkshire, had allegedly bought a number of manuals of from a neo-Nazi group in the US, as well as Ich Kampfe, an illustrated handbook issued to members of the German Nazi party in 1942.
Chief Constable Collins added that the force was "aware of the speculation within the media in respect of the suspect's link to mental health services and this is a clear line of enquiry which we are pursuing".
"We are aware of two previous unrelated incidents which culminated in Jo receiving a malicious communication of a sexual nature at her parliamentary office in Westminster," she added. "Both incidents were investigated by the Metropolitan Police Service which resulted in an individual receiving an adult caution for one offence."
That person was not Mair, she said, although "the other incident remains un-detected".
A 77-year-old man who "bravely intervened to assist Jo and in doing so sustained a serious injury to his abdomen" was in stable condition, she said, although he remains in hospital.
Threats to MPs
Downing Street confirmed that a female MP wrote to Prime Minister David Cameron last year raising concerns about the safety of her colleagues and attacks on her personally.
"The prime minister replied to the letter and voiced deep concern about the attacks she had suffered," Number 10 said in a statement. "The prime minister added that he would raise the issue with the home secretary. The prime minister also spoke to the MP about her concerns.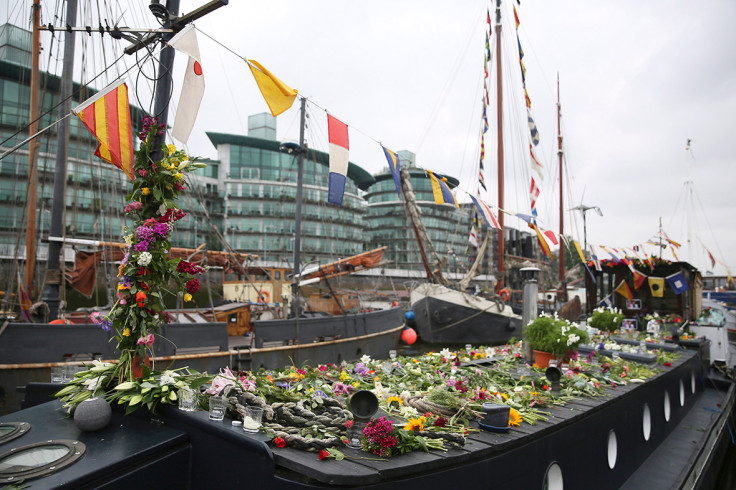 "The home secretary wrote to the MP as well and voiced her 'deep concern about the appalling incidents'. The home secretary also wrote to the chief constable of the MP's local police force and urged the police to 'do everything in their power' to deal with the incidents. The home secretary also met the MP at the end of last year."
In January, a new security package for MPs was unveiled with additional funding. Downing Street said this covered security measures at MPs' homes – in London and their constituencies – as well as constituency offices.
MP memorialised
Tributes continued to pour in for Cox and vigils were held across the country as members of the public and politicians came together to lay flowers, light candles and stand in silence in memory of her.
President Barack Obama phoned Mrs Cox's husband, Brendan, from Air Force One to offer his condolences.
"The president noted that the world is a better place because of her selfless service to others, and that there can be no justification for this heinous crime, which robbed a family, a community and a nation of a dedicated wife, mother and public servant," a White House statement said.
© Copyright IBTimes 2023. All rights reserved.