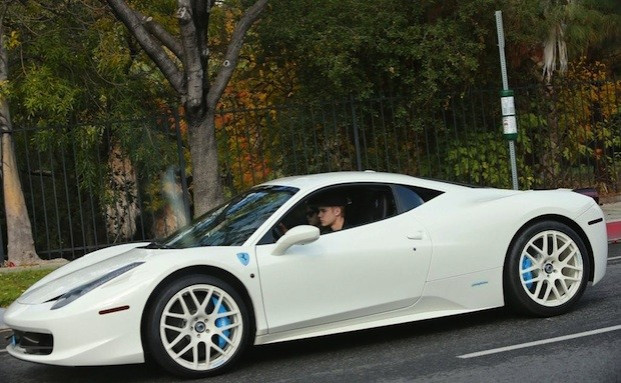 A photographer has been killed while attempting to take a picture of Justin Bieber's sports car.
The paparazzo was reportedly trying to get shots of the teenaged star's white Ferrari on Tuesday when he was fatally hit by another car.
The incident took place on Sepulveda Boulevard near Getty Center Drive in Los Angeles. Bieber had been pulled over by the California Highway Patrol after allegedly breaking the speed limit.
Witness claim that the unidentified photographer came out of his vehicle and followed the Ferrari at the time of the stop, in a bid to snap pictures while officers questioned the singer.
According to celebrity site TMZ.com, Bieber was not behind the wheel of the Ferrari at the time of the accident, however this has yet to be confirmed.
The Loa Angeles Police Department is now investigating the incident. No arrests have been made.