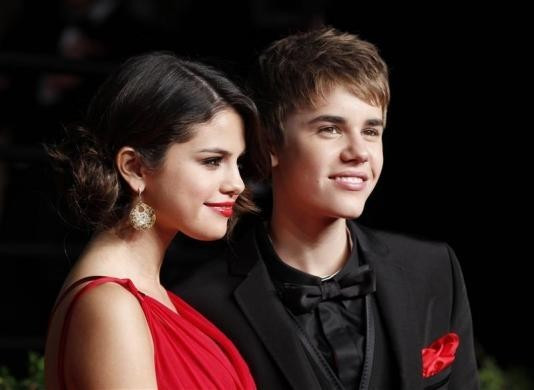 American country music singer Taylor Swift is reportedly not happy with Selena Gomez rekindling relationship with Canadian pop star Justin Bieber.
According to Hollywood Life, the 24-year-old Red singer is "jealous of his [Bieber] happy reunion with Selena."
However, the Baby singer is not worried about it.
"He doesn't care that Taylor gets in Selena's ear and runs him in the ground for filth. Whatever. He knows Selena is not listening to her at all when it comes to him and even if she did, he knows she'd still be by his side," a source told the website.
"Haters come in all shapes and sizes and disguises, including a best friend. Truth be told, Justin thinks that Taylor is ruining her friendship with Selena by yapping and telling her that he's a bad guy. Selena will see Taylor for what she's worth in the end — a bitter and jealous girl," the source added.
Gomez broke up with Bieber last year in January, but he set tongues wagging after posting a photo of the former Disney star captioning it the "most elegant princess in the world." The couple were also recently spotted hanging out together in Texas.
"Literally, Justin never speaks Taylor's name and neither does Selena around him," the insider added. "He's cool with Selena being friends with Taylor and it's cool that Taylor tries to c*ck-block all the time. But she'll never succeed and that's clearly evident."