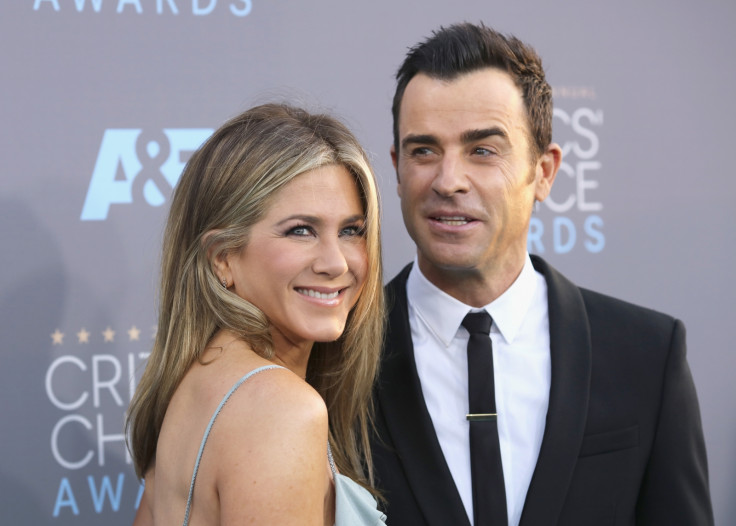 Justin Theroux has admitted that life in the spotlight with wife Jennifer Aniston can be "crazy" because of relentless media intrusion. The celebrity couple, who married in August 2015 after dating for four years, are a constant focus of speculation, be it about the state of their marriage or rumours that Aniston is pregnant with the couple's first child.
The Girl on The Train actor revealed that the constant media attention is difficult to escape. "There are definitely times when I don't like walking past the newsstand in the US," he admitted to the Sunday Times Magazine. "You start to feel like the crazy person they're portraying you as if you follow that s**t.
"When it first started happening I'd sort of casually pay attention to it, and then I'd realise I was eating poison. Now I just avert my gaze," reports Mirror Online.
Since their marriage, the couple have been regularly plagued by speculation that they are expecting a baby together, a rumour that Aniston recently denied in a For The Record piece in the Huffington Post in July 2016.
The 45-year-old Theroux revealed that it was "insane" when strangers stop to congratulate him "on the birth of a child".
"Well, you feel protective, of course," he added. "She's similar to me — she doesn't pay attention to it unless she has to."
More recently, former Friends star Aniston has been drawn into the public discussion surrounding her ex-husband Brad Pitt and Angelina Jolie's divorce drama.
However, commenting on the celebrity divorce, Theroux told the Business Insider: "As a child of divorce, all I can say is that's terrible news for those children, and that's all you can really say.It's boring to sort of comment on anything else. People are having a bad time. That's horrible."