Justin Timberlake confirms Jessica Biel's pregnancy: Posts adorable baby bump photo on Instagram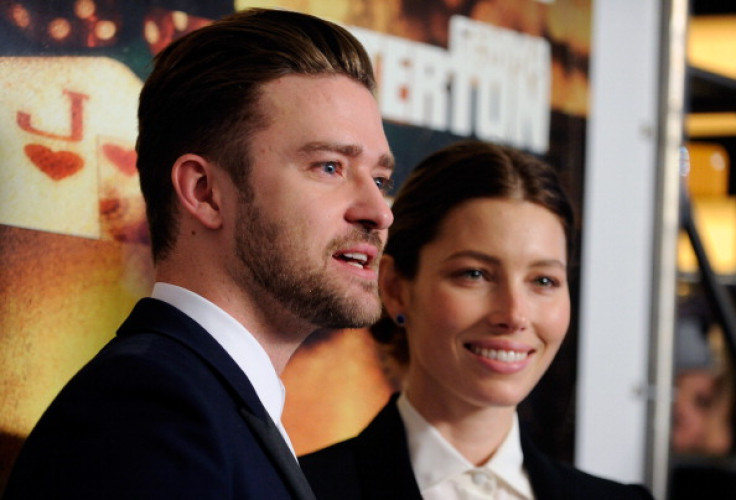 Justin Timberlake has finally confirmed that he is expecting his first child with his wife, actress Jessica Biel.
The It's Not a Bad Thing singer posted an image on his official Instagram account, in which he is seen planting a kiss on the 32-year-old actress' pregnant belly.
"Thank you EVERYONE for the Bday wishes! This year, I'm getting the GREATEST GIFT EVER. CAN'T WAIT.#BoyOrGirl #YouNeverKnow #WeDontEvenKnow#WeAreTakingBets," he captioned the photo.
Rumours that Biel is pregnant started after she was spotted in Los Angeles on 22 October, trying to keep her stomach covered by an over-sized scarf.
In December, the 33-year-old actor's former 'N Sync bandmate Joey Fatone confirmed that the couple are expecting a baby during an interview with InTouch.
Last May, the Friends With Benefits actor had talked about having children.
''I'm not against the idea at all, but I think I still have some time ahead of me," he had told OK! magazine, as quoted by EntertainmentWise.
"Let's leave it to fate. Life didn't change overnight. Marriage, family - it's all part of the normal steps you take when you reach your thirties," he said.
"She's brought me stability and an inner force," he said of Biel. "The most important thing for me is that we're able to communicate so well and talk about absolutely everything. It's beautiful to have that kind of closeness and understanding."
© Copyright IBTimes 2023. All rights reserved.