Justin Timberlake headlining Super Bowl 2018 halftime show? Singer 'finalising deal' with NFL bosses
Former N'Sync star has performed at iconc show twice.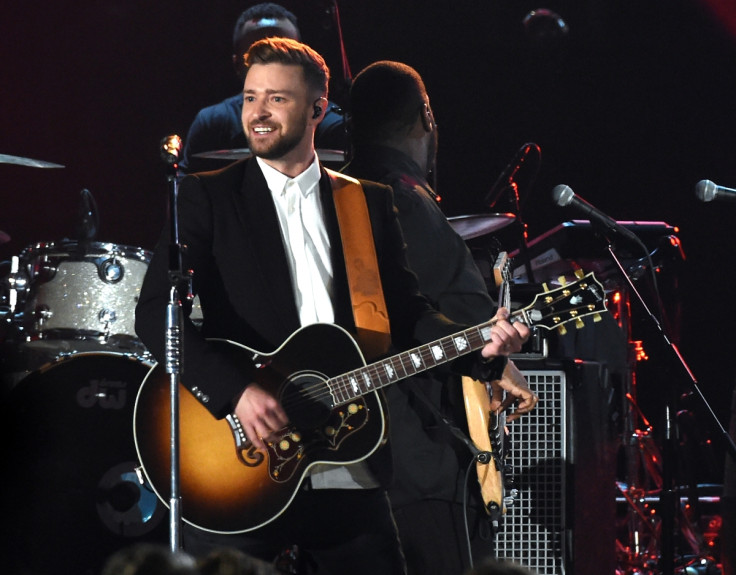 It looks like Justin Timberlake could be a major contender for the coveted Super Bowl Halftime show.
According to Us Weekly, the Cry Me A River hitmaker is in final talks with TV execs for the headline gig, which is set to take place at the US Bank Stadium in Minneapolis on 4 February 2018.
"As of right now, it will just be Justin — no surprise performers," the insider told the publication.
Headlining the coveted NFL event is a major coup for any musician and Timberlake has buckets of experience.
In 2001, the 36-year-old and his former N'Sync bandmates joined an eclectic line-up that included Mary J Blige, Aerosmith and Britney Spears. They treated fans to a medley of some of their biggest hits, as well as a special rendition of Aerosmith's Walk This Way.
In 2004, Timberlake returned to the stage to perform alongside Janet Jackson. However, his decision to pull open her costume, revealing her breast and pierced nipple, provoked widespread outrage.
If he does land the gig, he will have a tough act to follow. Lady Gaga was given the honours earlier this year and delivered what critics described as the best half-time show in Super Bowl history. Mummy Monster performed a 13-minute medley of pop hits for thousands of spectators at NRG Stadium in Houston, Texas for Super Bowl 51 after descended from the top of the venue.
It was recently reported that Timberlake's one-time collaborator Jay-Z had turned down the opportunity to follow in the footsteps of artists like Michael Jackson, Madonna and his wife Beyoncé, but the NFL appeared to rubbish the reports of a snub saying "no decisions have been made".
A spokesperson told Complex: "No decisions have been made on the performer(s) and we are not going to speculate on particular artists.
"Along with Pepsi, we know that we will put on a spectacular show. When it is time to announce her name we will do it. Or his name. Or their names."
© Copyright IBTimes 2023. All rights reserved.