Kane Zipperman, whose girlfriend allegedly cheated on him with his best friend decided to get the best revenge.
The 17-year-old from Georgia, who claims he is the founder of the Sketch Crew, posted a hilarious text exchange between him and his ex-gilrfriend on Twitter.
Zipperman, who uses the name Bobby Light, posted Internet memes to respond to her questions.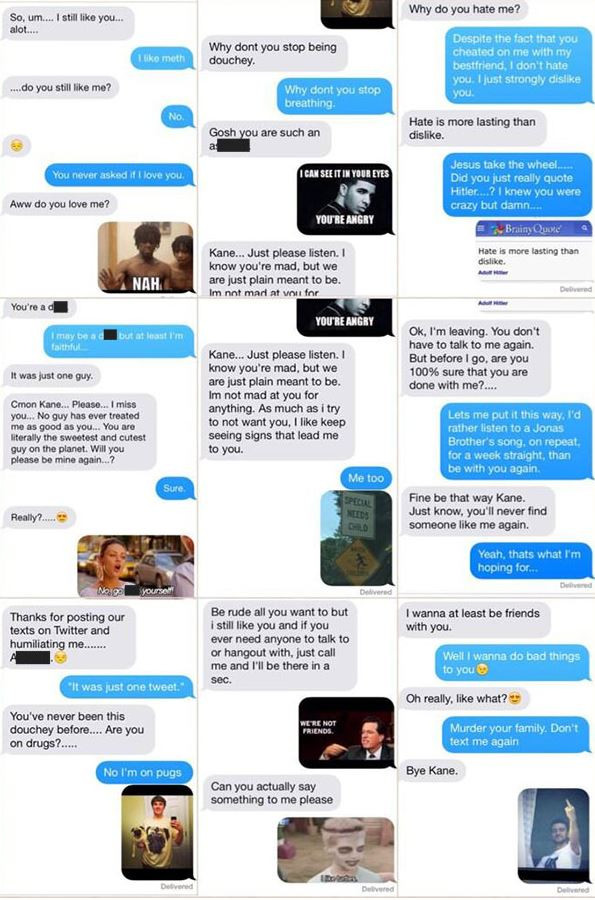 Since posting the conversation, Zipperman has received over 71,762 re-tweets and 90,434 favorites.
He also now has more than 30,000 followers.
Many Twitter users praised the teenager for his sense of humour.
Zipperman is all over the news and he revealed that he will be appearing on a local television too.