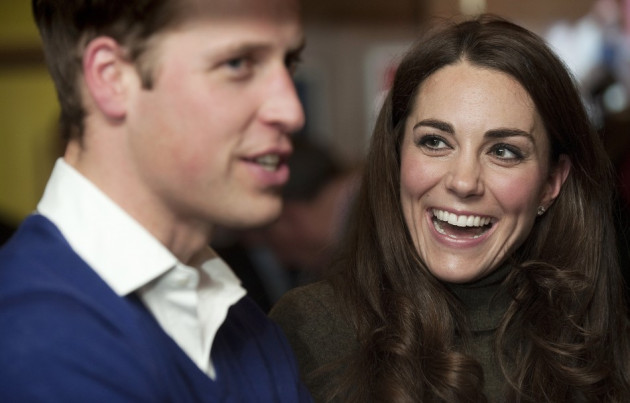 With just little time away from the birth of Kate Middleton and Prince William's first child, many are questioning what name will be given to the royal baby.
Former England captain David Beckham has suggested that the new-born should be called David if it is a boy.
"David's pretty good. I think they should go for David - if it's a boy!" the father-of-four said in an interview with Sky News.
The 38-year-old former Manchester United and Real Madrid midfielder and his wife Victoria Beckham are very close to the royal family. The Beckhams were present for Prince William and Kate Middleton's fairy-tale wedding back in April 2011 and the Duke of Cambridge and the former LA Galaxy midfielder worked together during the United Kingdom's bid for the FIFA World Cup and the London 2012 Olympics.
"They're going to be amazing parents - because they are so loving towards children," he said, "William has grown from that young boy into an unbelievable gentleman. And that's a great quality for a father."
Meanwhile, tabloid photographers are camped outside the Lindo Wing at the city's St Mary's Hospital, hoping to capture the first photographs of the royal baby.
"There is really tight security now on that ward," Lyza Marie Felicia, a radiologist's assistant at the hospital said, "We have to sign our names in as we come into the ward and when we leave."
"Every tea break I will ask around, 'Is she here yet?' It's been the topic of the day for a week now. But we know it's a royal baby, so it's a really big deal and everything has to be really private," the 25-year-old added.