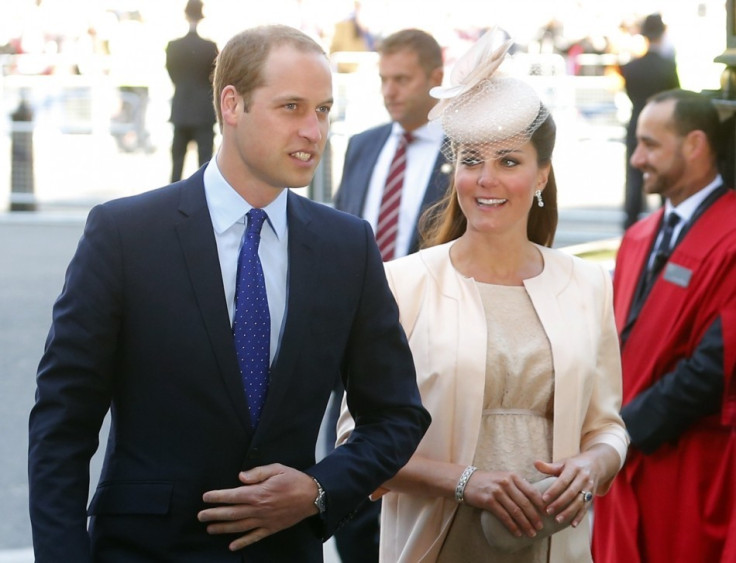 Kate Middleton managed to evade the army of photographers stationed outside St Mary's Hospital in Paddington to attend a pre-natal doctor's appointment.
The Duchess of Cambridge's appointment sent the rumour mill into overdrive with sources claiming that she had gone into labour.
Clarence House clarified that Kate was not in labour after Mumsnet founder Justine Roberts tweeted that the duchess was having the baby in the hospital's private Lindo wing.
A patient at St Mary's told E! News: "I was at St Mary's with Kate Middleton. I was told it was a check-up."
It is thought Kate easily slipped past reporters through one of the hospital's many entrances. Joe Sene of Vantage News photo agency said: "There are so many different ways in to the Lindo. They can easily ghost her in or out."
Before Kate's check-up, security around the hospital was tightened, suggesting that a royal visit was imminent. There was a security sweep and police were inspecting hospital ramps.
It is believed Kate's mother Carole and sister Pippa will be present at the birth, along with Prince William, who is expected to play in a charity polo match on Kate's due date 100 miles from London.
The duchess was reportedly concerned about security at the hospital and that people would somehow take photos of her giving birth and sell them to the media.
A source told Showbiz Spy: "Kate knows the hospital will be in total lockdown when she is giving birth. But she's still worried that someone will somehow manage to take a quick photo or video on their phone and sell it on to the newspapers.
"Prince William, their security team, and the hospital have reassured her no one will be able to take her picture while she is so vulnerable but Kate always thinks the worst. It's just extra stress she doesn't need right now.
"Only Scotland Yard will be notified, so they can put up barriers for the duchess's arrival to ensure her privacy. The family won't want any sneaky photos of Kate in discomfort."
Camilla, Duchess of Cornwall, said: "We are very excited. Immensely looking forward to it and waiting for the phone call."
Read more:
Kate Middleton: A Very Significant Royal Birth [VIDEO SPECIAL]