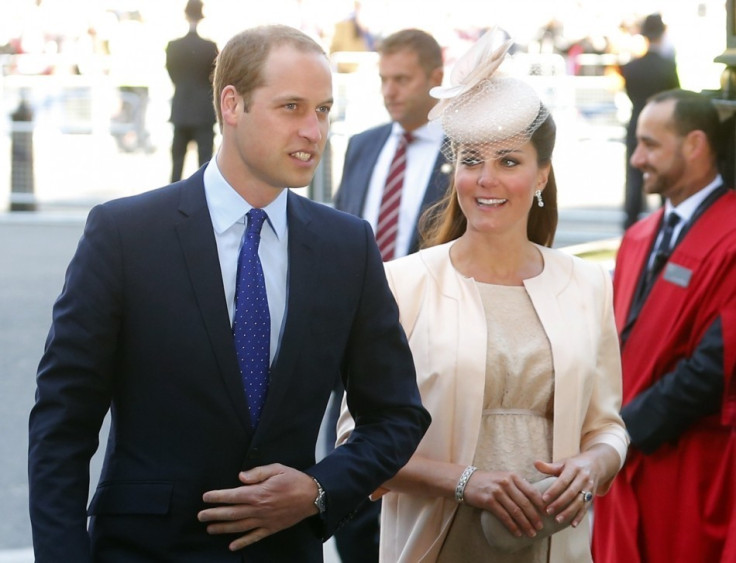 Kate Middleton has everything prepared ahead of going into labour with her first child at St Mary's Hospital in Paddington, London.
The Duchess of Cambridge's birth plan shows how staff at the palace have been placed "on call every day and night" throughout July, reports US Weekly.
According to the magazine, a detailed birth plan is in place for when Kate goes into labour. "There is nothing left to prepare or plan for," a palace insider said.
When Kate has her first contraction, she will inform her private secretary Jamie Lowther-Pinkerton, who will contact her doctor Marcus Setchell on a palace-issued mobile phone that has an encrypted signal. "There's no way anyone can intercept it," the source said.
Setchell will then drive from his home in north London to the hospital, a journey that should take around 25 minutes.
Kate will sneak into the hospital through one of its three side entrances to get to her private suite in the Lindo wing. Although photographers have been camped out at the hospital since the start of July, she managed to evade being snapped when she went for a check-up earlier in the month.
The birthing suite has been sealed off awaiting Kate's arrival since 1 July in preparation for the royal baby and has been monitored daily by security guards ever since.
Once there, it is believed Kate is planning to have a natural labour and is planning to use hypno-birth techniques to alleviate the stress, anxiety and pain.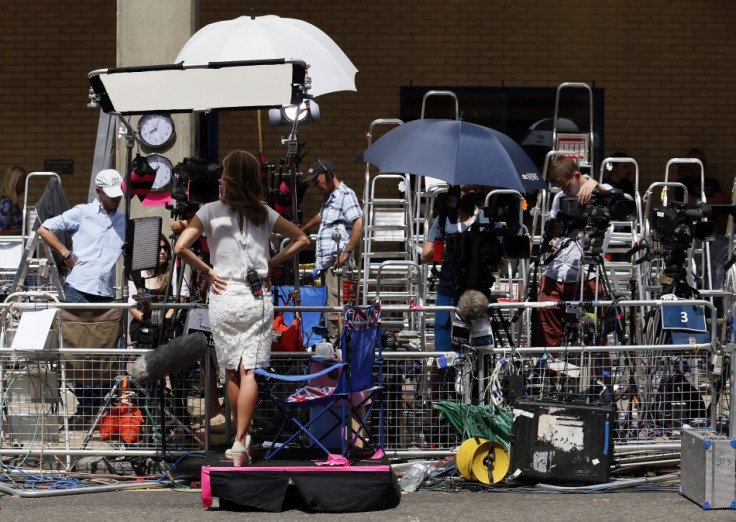 Prince William is currently having a few days off from his job as a search and rescue pilot with the RAF in Anglesey.
However, if Kate goes into labour after he returns, a helicopter is on standby to get him to the hospital.
William is said to be adamant he will be there for the birth of his first child. A source told the Mirror: "The entire family are on tenterhooks. Above all though it's a very exciting time for the couple and every effort has been made to make sure the birth goes smoothly.
"William is dedicated to his work but he was absolutely determined to make it, no matter the distance.
After the baby is born, his or her weight and sex will be posted on a notice outside Buckingham Palace. Both Kate and William are believed to be at the Duchess's parent's home in Berkshire.
Camilla, the Duchess of Cornwall, has said the baby should be with us by the end of the week.
Read more:
Kate Middleton Told to Have Sex to Induce Labour
Kate Middleton With Children: Duchess a Natural Mother [SLIDESHOW]
Kate Middleton Royal Birth: Duchess Plans 'Back-to-Back Babies'
Kate Middleton Dodges Paparazzi for Secret Hospital Check-up ahead of Royal Baby Birth
Kate Middleton: A Very Significant Royal Birth [VIDEO SPECIAL]