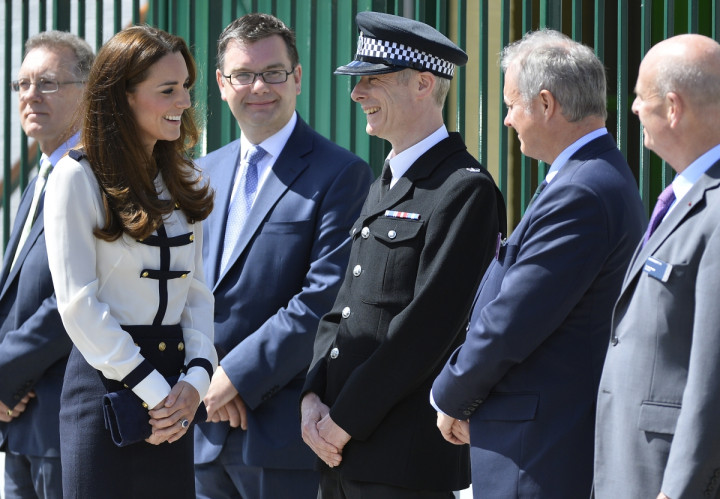 Just days after Prince George took his first steps in public, Kate Middleton has paid homage to the past generation.
The Duchess of Cambridge has visited the historic Bletchley Park school, where the heroic codebreakers of WWII worked.
Kate's tour of the park was the icing on the cake following the site's year-long revamp. The muilti-million pound project saw the building restored to its former WWII glory. The investment will ensure that visitors can have an authentic war-time experience.
During her visit, Prince William's wife retraced the footsteps of her grandmother Valerie Glassborow who was stationed there as a duty officer during the conflict.
Almost seven decades on, she was treated to a first-hand account of her relative's invaulable contribution from a former colleague, Lady Marion Body.
The pair spent a few moments alone chatting in the building, which was once Britian's best-kept secret and it was clear that Kate was awed by their meeting.
Glassborow was one of the many code-breakers credited for bringing an end to the war which might have gone on for two years longer. During Aldolf Hitler's reign, they would break encrypted messages sent by the Navy, Army and Air Forces of Germany and it's allies.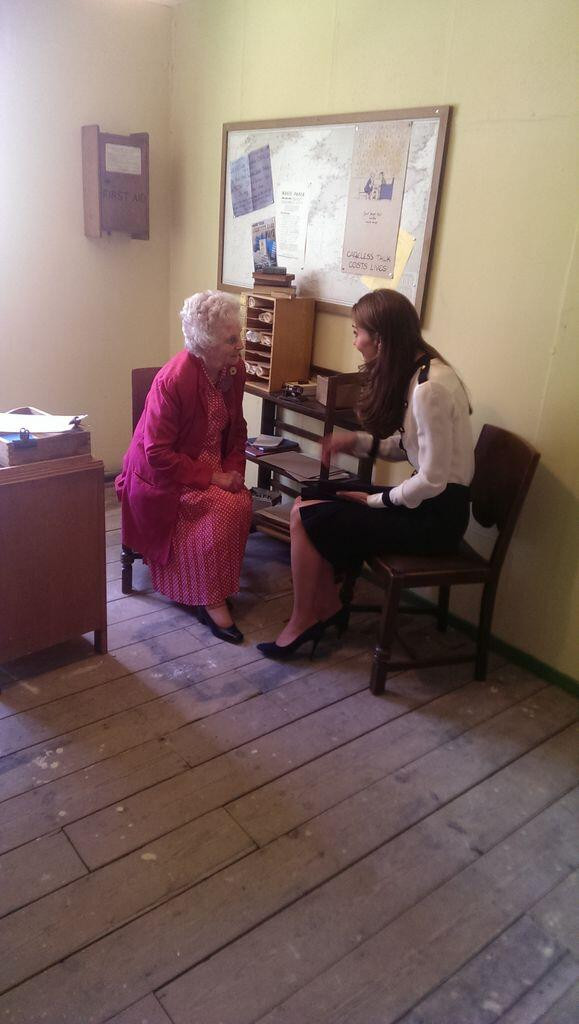 Glassborow, who died in 2006 aged 82, worked in codebreaking Hut 6 at Bletchley which has just been opened to the public after being derelict for fifty years.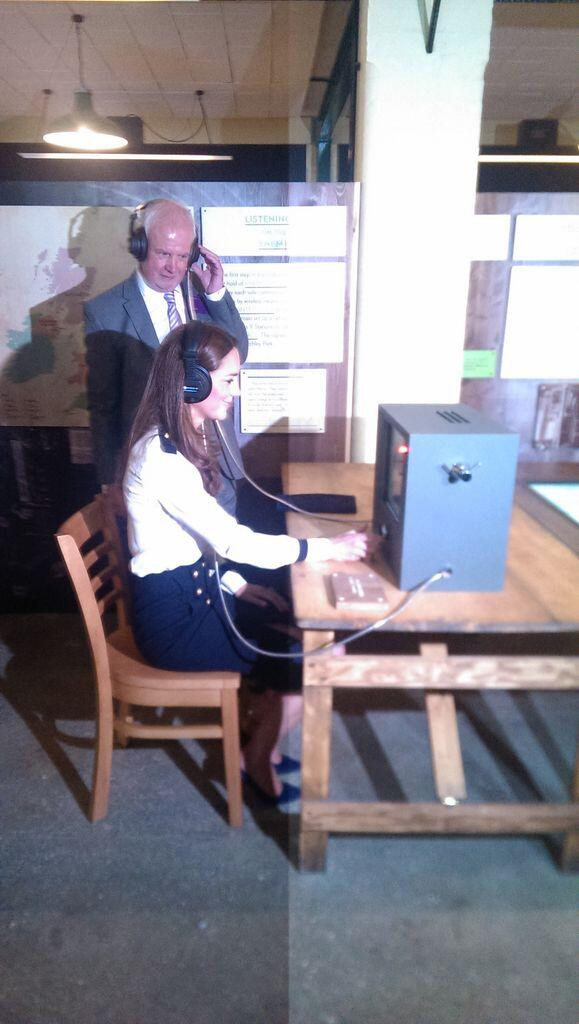 Kate proved to be her thrifty self as she recycled the McQueen outfit that she previously wore in 2011, on a visit to Summerfield Community Centre in Birmingham. The nautical-inspired silk blouse and pencil skirt has gold buttons on the front.