Kate Middleton has taken a hit in the popularity stakes, according to a new poll.
The Duchess of Cambridge, who is widely considered to be one of the nation's favourite royals, has dropped to fourth place in a poll, commissioned by Newsweek from YouGov.
Kate has been eclipsed by her brother-in-law Prince Harry, who was named the nation's favourite royal, beating the Queen into second place with the Duke and Duchess of Cambridge in third and fourth place respectively. One-year-old Prince George took sixth place with the Duke of Edinburgh and Prince Charles tied in fifth.
Harry won praise and fans after going on a charm offensive during his tour of Chile and Brazil and later led the nation to victory as he championed the Invictus Games.
Dubbed the playboy Prince, his reputation as a lady's man has done him no harm either, with Harry winning favour across all generations with his cheeky charm.
He received a positivity score of 97 per cent and a controversy score of just four per cent, despite being frequently photographed without any clothes on.
Words most often used to describe the UK's favourite royal include 'likeable', 'fun-loving', 'in touch with ordinary people', 'genuine' and 'humorous'.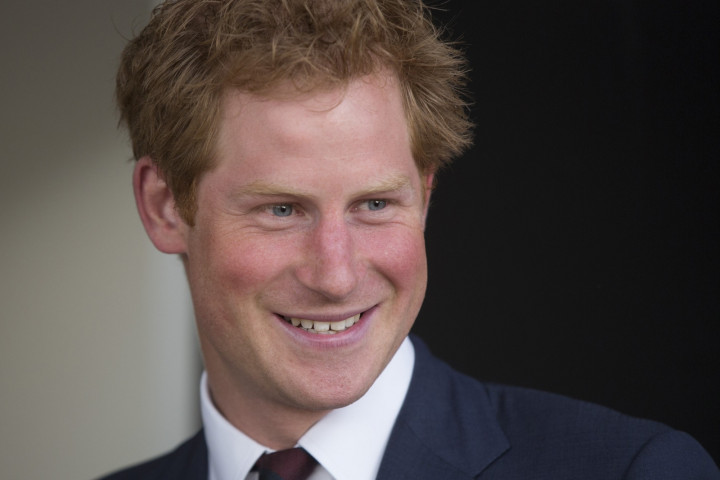 The poll considered how the perception of the Duchess has changed, in contrast with the outpouring of affection for her following the royal wedding.
One of the biggest complaints about Kate was her failure to voice her own opinions with only 23 per cent of respondents describing her as "a legitimate voice" in the royal family.
19 per cent said she should be more vocal in expressing her opinions. 16 per cent said she should endorse specific charities, while nine per cent said they wanted to see her make more regular public appearances in a bid to boost her waning popularity.
While it might be every young girls' dream to be a princess, in fact only 1 per cent of the respondents said that they wanted to be like her, with 89 per cent saying they had no interest in being her - even for a day.
According to YouGov's opinion summary, the Duchess is most often described as a 'positive role model' with the words attractive, intelligent and genuine also frequently used to describe her.
The word used to describe Prince William most frequently were genuine, with 'good role model' and 'in touch with ordinary people.'