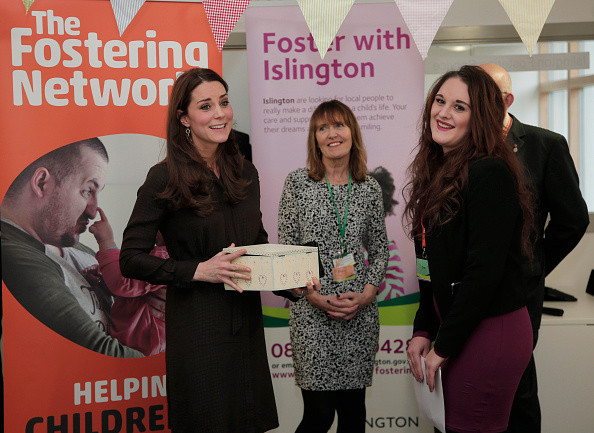 The Duchess of Cambridge has attended her second official event in as many days.
Kate, who is six months pregnant, met foster carers in Islington in support of The Fostering Network.
Wearing a flattering brown silk Hobbs dress, the young royal joined the children and their foster carers for a mid-morning snack of cupcakes and chocolate brownies, as she learnt more about their work.
The 33-year-old said: "I've heard a huge amount about fostering. It's really great for me to have an opportunity to speak to you."
She was visibly moved on hearing the personal stories of the children, some of whom had been in foster care for many years.
The Duchess was instantly smitten by a six-month-old baby named Naya who she compared to her son Prince George. She told Naya's foster mother Tigest Tesfamichael: "She's chubbier than George."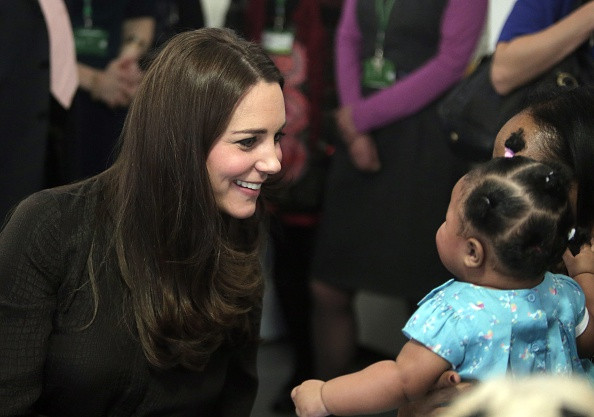 Commenting on the baby's hair, which was tied in bunches with coloured bands she said warmly: "Sweetie pie, I love your hair!'
Naya's foster-mother, who has been looking after the little girl for the last four months, has a 12-year-old son of her own and is also fostering a teenager.
Explaining why she became a foster carer she said: "I like to work with children so that's why I decided to take up fostering, I enjoy it it's a fantastic job. It's just so positive, it's good for your family and good for the foster children."
Kate was also introduced to18-month-old Penny May, who was with her foster mother, Debbie. "That's a great name," said the Duchess adding: "She's a little bit older than George. She's very cheeky."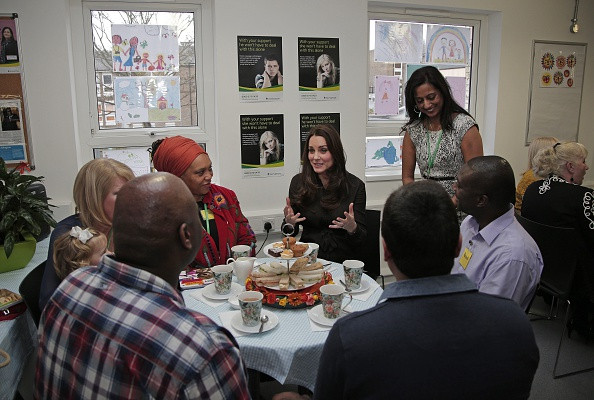 Foster carer Elsie said Kate was an exemplary parent. "'She doesn't need any parenting tips from us, she seems great with George. He's a peach, he's gorgeous."
According to The Fostering Network, more than 8,600 foster homes like the one offered by Ms Tesfamichael, are urgently needed across the UK and the charity hopes that its new association with the Duchess will encourage more carers to come forward
While currently, 63,000 children have found homes with one of the UK's 52,500 foster families, teenagers, disabled children and groups of siblings are in particular need of foster homes.
Commenting on the Princess's visit a spokesman from Kensington Palace said: "These children have often experienced neglect and abuse, or have witnessed domestic violence or substance misuse. Whatever their experiences, all of them will be suffering the trauma of being separated from their own families, and need love, support and stability.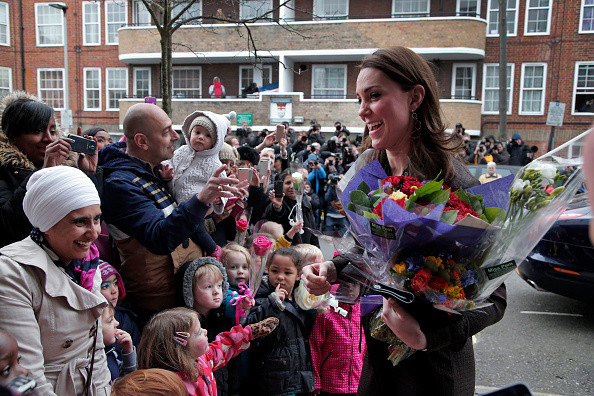 "Foster carers can provide these children with what they need, and often give them their first positive experience of family life. This event will help to shine a spotlight on fostering and raise awareness about the role of foster carers."
Jim Bond, president of The Fostering Network, told MailOnline that the Duchess had a "great deal of empathy" and a "clear understanding' of the issues involved.
"She said how impressed she was with the work and the event and said it was "eye-opening" further commenting: "I guess it must be a bit scary when you first get somebody in placement".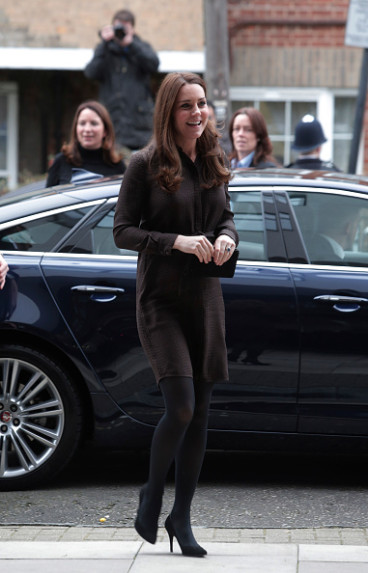 "And I said yes, as a mum yourself the first time you have a baby it's scary. So when you're having someone else's child who has already got all manner of baggage that you don't even know about it's even more scary."
Mr Bond said people considering becoming foster carers should not be deterred.
"'If you're an adult who is in touch with yourself and what you can offer and you take advantage of the support in your network then it's not a doddle but it's a straightforward piece of work," he explained, adding: '[Foster caring] is the most rewarding thing I've ever done in my life."
Yesterday Kate officially named the Clore Art Studio on behalf of The Art Room, a charity of which she has been patron since January 2012. The organisation uses art therapy to help troubled children and has a network of dedicated art studios throughout the UK.
A keen supporter of children's causes, the Duchess is also associated with East Anglia Children's Hospices and the Scout Association.