Prince Harry has reportedly revealed the gender of Prince William and Kate Middleton's first child. According to Sunday People, the 28-year-old uncle-to-be is telling close friends that the royal couple is expecting a baby boy.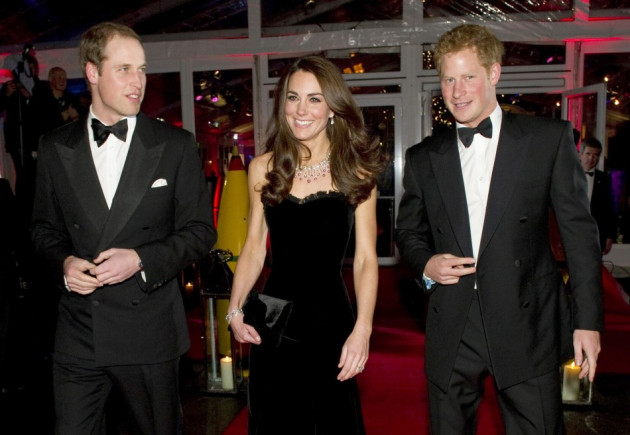 "Harry has been telling everyone Wills and Kate are having a boy and how thrilled he is at the prospect of having a little nephew," an insider said, "He said the whole family were excited about it. Apparently Kate has always wanted a boy."
"They're really working hard on baby names now and think they have it sorted. But they won't reveal anything to ­anyone - not even Harry. Of course, Harry's been making up crazy suggestions and winding them up too. The close inner circle all know that it's a boy and they're busily buying gifts with a boy theme. There will be an awful lot [o]f blue in their house," the source added,
In March, the 31-year-old royal sparked speculation she was having a baby girl, during an official visit to Grimsby. The Duchess of Cambridge received a teddy bear from a fan and, according to a report in The Sun, Kate Middleton said: "Thank you, I will take that for my d... for my baby."
A woman, identified as Sandra Cook, who was standing nearby, was quoted as saying: "As she handed it over I distinctly heard Kate say, 'Thank you, I will take that for my d...' Then she stopped and corrected herself to say, '... for my baby'."
Cook then questioned the Duchess about the slip, to which she politely replied, "We're not telling."
"Even though there's a lot of gossip doing the rounds, there's no way anyone can confirm it at the moment," another source told Sunday People, adding, "It's people being mischievous and winding each other up. Kate and William are really enjoying the speculation but are keen not to give the game away."