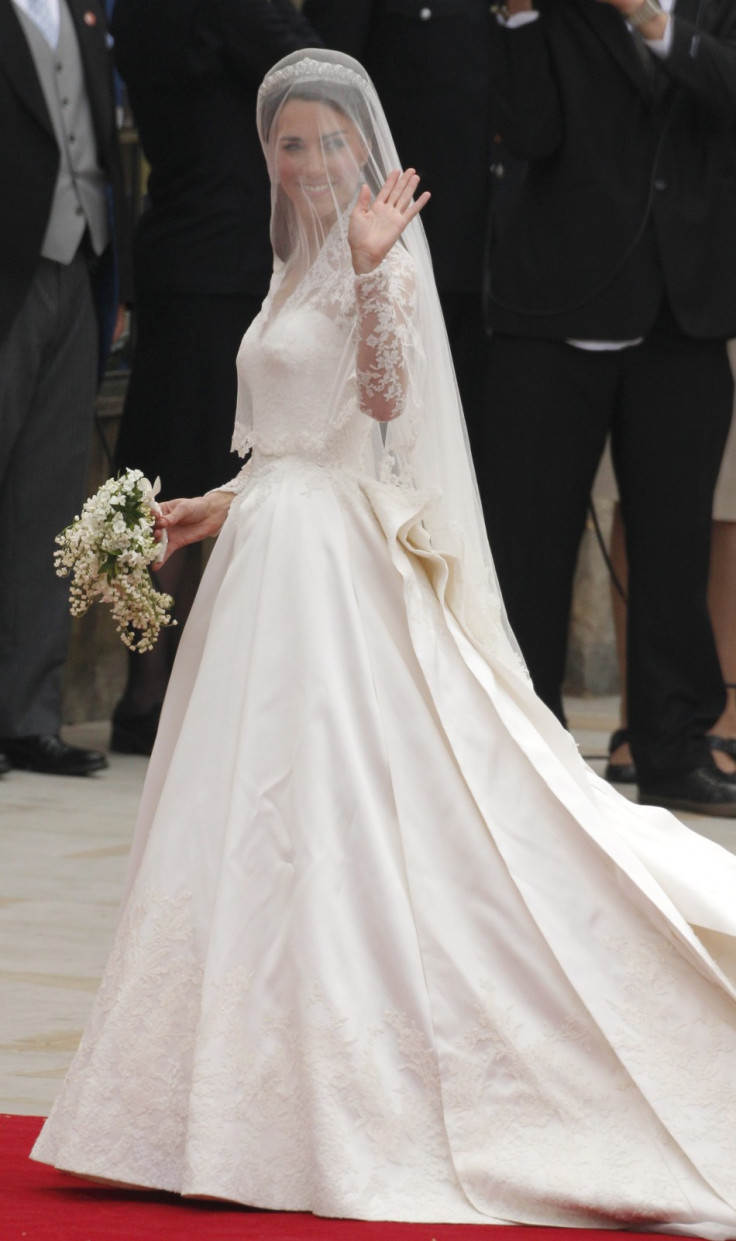 Kate Middleton's wedding dress has attracted a record number of visitors to Buckingham palace.
Since the globally admired wedding dress went on display six weeks ago more than 350,000 people have attended the London royal residence.
"We're thrilled that so many people have visited Buckingham Palace this summer in what looks to be a record year," a Royal Collection spokesman, quoted the Belfast Telegraph.
"The Royal Wedding attracted worldwide interest, so it's only natural that many people want to come to see the State Rooms, some of which were used for the wedding reception, and take a closer look at The Duchess of Cambridge's dress - which celebrates great British design."
Record crowds have gathered to see not only see the beautiful satin and lace gown with a nine foot train but also, Middleton's wedding shoes, earrings and a silk replica of her bouquet are also on display.
The Duchess of Cambridge wore the stunning dress designed by Sarah Burton of Alexander McQueen when she married Britain's Prince William in April of this year.
An estimated 500,000 visitors are expected to have seen the gown by the time the exhibition closes on October 3, reports the Belfast Telegraph.
If visitor forecasts are accurate, the Queen stands to rake in $12.28 million from the 2011 summer opening, which also showcases the Royal Faberge Collection, reports the Sydney Morning Herald.
Open seven days a week and costing £17.50 visitors get a close-up view of the Sarah Burton-designed silk gown worn by Catherine at Westminster Abbey for her world-famous nuptials.
Funds raised by the opening typically go towards the maintenance and conservation of the collection, but in 2011 a donation is expected to be made to William and Catherine's wedding charity fund, benefiting 26 causes including Australia's Royal Flying Doctor Service.
Remaining tickets are available at the Royal Collection website