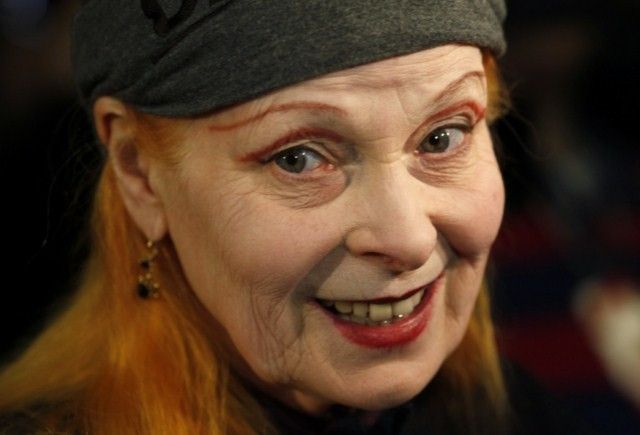 When asked about the Duchess of Cambridge's look in a recent interview, the fashion designer, 70, called it "ordinary", finding particular fault with her eye make-up reports the Daily Mail.
She told the Sunday Times Magazine: "I think she's got a problem with eye make-up. The sharp line around her eyes make her look hard. Either she should be smudgy or wear none."
Commenting specifically on Middleton's style, Westwood continued:
"It seems to me that her image is 'ordinary woman'. Therefore, High Street shopper. And I just think she should be an extraordinary woman, wherever she gets her clothes from."
However Dame Vivienne is not the first to criticise Catherine's heavy eyeliner. In an interview last month with Grazia Daily, Dutch fashion duo Viktor & Rolf also commented on the same thing.
They told the Mail Online: "[We'd like to see her wearing ] different make-up and hair - less eyeliner, less hair. It would bring out her natural beauty."
The criticized eye makeup is applied by The Duchess herself as the Daily Mail reports she does her own make-up for official engagements, including her wedding and on the recent Royal Tour to Canada and the U.S.
Though her style is generally admired in the press, and has seen her land in Vanity's Fair coveted best dressed list, the Duchess's sartorial choices have still come under criticism in recent months.
Last week Kelly Osbourne said on the Tonight Show that Kate shouldn't recycle her wardrobe.
She told Jay Leno: "In England they are like look how thrifty she's being, showing the British public that the Royals are in a recession as well. Only in this country they call it a faux pas." said The Mirror.