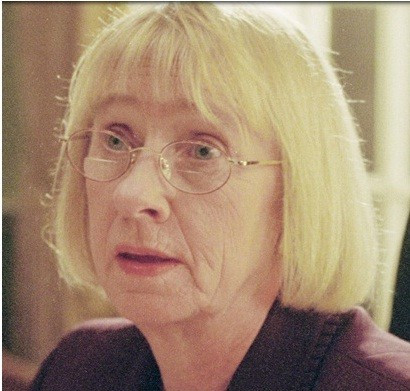 Kathryn Joosten, known for her role as Karen McCluskey, a nosy neighbour in ABC's hit series Desperate Housewives, died at the age of 72, on Saturday, of lung cancer. The news was confirmed by her spokesperson, said a Reuters report.
Nadine Jolson, the late actress' publicist, said Joosten died peacefully with her family by her side, at her home in Westlake Village (northwest of Los Angeles). Joosten was diagnosed with the cancer in 2001.
"Kathryn passed away this morning after a valiant fight against her cancer. Her family was with her. Funeral arrangements are pending. This is a terrible loss, and she fought as hard as she could," said Jolson, according to a Daily Mail report.
Ironically, Joosten died after her Desperate Housewives character faced a similar end, in the final episode of the show, which was aired three weeks ago. The Desperate Housewives co-stars took to their respective Twitter pages to pay tribute to her.
"Very sad to hear of @KathyJoosten's death. She was a salt-of-the earth nurse who became a brilliant actor. Her comic timing was nonpareil," posted actress Dana Delaney, who played the role of Katherine Mayfair in seasons four through six and returned for season eight.
"All my prayers and love to Katherine Joosten's family. Rest in peace, she was an amazing woman and a wonderful actress," posted Felicity Huffman (played the role of Lynette Scavo).
"To the memory of an extraordinary woman, actress and friend. Rest in Peace Kathryn Joosten. Wisteria Lane won't be the same without you," posted Brenda Strong (the voice of Mary Alice Young, the narrator of the series).
Joosten's career and life experiences are impressive not only for the breadth of acting credits but also for the sheer hard work and determination that allowed her, at the age of 42, to so successfully switch careers. She took up acting classes and left her job as a psychiatric nurse, to spend 25 wonderful years in Hollywood.
Joosten started her career in the early 1990s as a street performer at Disney World in Orlando (Florida) before graduating to roles in television serials like Murphy Brown, Frasier, Seinfeld, ER and The Drew Carey Show. She was also known for her role as a secretary to Josiah Bartlet (a fictional US President) in the drama series The West Wing, which ended in 2006. On the big screen, Joosten featured in a few films, including Hostage (2005) and Bedtime Stories (2008).
The actress was honoured with Emmy Awards in 2005 and 2008 for Outstanding Guest Actress in a Comedy (Desperate Housewives and is survived by her sons Timothy and Jonathan.