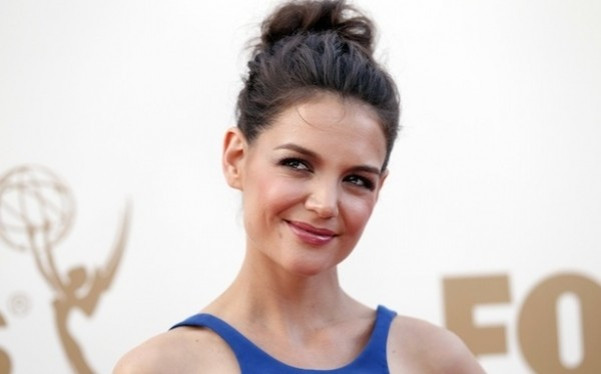 She is best known for playing sweet Joey Potter in teen drama Dawson's Creek, but it looks like Katie Holmes may be finally shedding her good girl image.
According to reports, the former Dawson's Creek star is set to take a role in the Fifty Shades of Grey movie.
The 34-year-old mum-of-one is believed to be keen to reinvent herself as Christian's ex-lover Elena Lincoln for the film adaption of EL James' bestselling erotic novel.
"She's looking at this as the role of a lifetime for her," an insider told National Enquirer. "It will shock a lot of people but she thinks Hollywood will sit up and take notice. She knows she has to reinvent herself."
Holmes, who is Tom Cruise's ex-wife, would star alongside Jamie Dornan and Dakota Johnson
Fifty Shades of Grey follows a young college student as she embarks on a sadomasochistic relationship with an older businessman, Christian Grey. It became the fastest selling book of 2012 and has sold more than 70 million copies worldwide.
Dornan has been cast as S&M enthusiast Christian Grey and Dakota Johnson will play Anastasia Steele, his smart yet naive love interest.
The movie, which will be directed by Sam Taylor-Johnson, is set to hit cinemas in the US in August 2014.
Since her high-profile divorce from Cruise, Holmes has remained relatively under the radar only starring in Broadway play Dead Accounts and shooting parts for Mania Days, The Giver and Miss Meadows.
The Fifty Shades of Grey role would be big comeback for her to the silver screen.