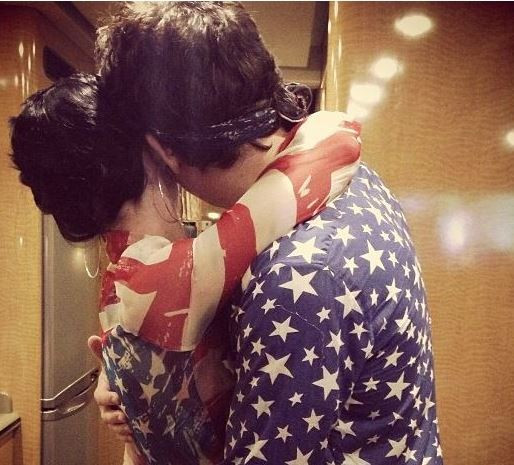 American pop star Katy Perry has confirmed she has rekindled her romance with fellow musician John Mayer, after posting a picture of the two hugging, on her Instagram account.
The Teenage Dream singer was seen backstage with Mayer at his concert in Philadelphia on 4 July. The 35-year-old singer wore a blue shirt covered in white stars while Perry was seen in a top, with stripes and stars.
"Whose broad stripes & bright stars?!" she captioned the photo.
The two were also spotted together last month, enjoying a night out at Chateau Marmont in Los Angeles.
According to Life & Style magazine, the Fireworks singer has laid down a few relationship rules for Mayer.
"Getting rid of his old girlfriends' numbers and no more texting them!" the source said, adding, "John had tons of random girls texting him when he was with Katy before."
"Katy wants more dinners and date nights, and for him to be more romantic with her," the insider said.
Perry, who was named Billboard magazine's Woman of the Year, talked about her romance with Mayer in Vogue magazine's July issue.
"Yes [I was seeing John, now it's] over," she said, "I was madly in love with him. I still am madly in love with him. All I can say about that relationship is that he's got a beautiful mind. Beautiful mind, tortured soul. I do have to figure out why I am attracted to these broken birds."