American singer/songwriter Katy Perry has spoken about the Taylor Swift-Nicki Minaj Twitter feud.
On 22 July, the Red singer and the 32-year-old rapper exchanged comments on the microblogging platform regarding the MTV Video Music Awards.
"Finding it ironic to parade the pit women against other women argument about as one unmeasurably capitalizes on the take down of a woman," Perry tweeted.
Swift and Minaj's Twitter war came after the former American Idol judge discovered that the controversial video for her 2014 single Anaconda had been snubbed from the video of the year category.
"If I was a different 'kind' of artist, Anaconda would be nominated for best choreo and vid of the year as well," Minaj tweeted.
"When the "other" girls drop a video that breaks records and impacts culture they get that nomination. If your video celebrates women with very slim bodies, you will be nominated for vid of the year," she later added.
"I've done nothing but love & support you. It's unlike you to pit women against each other. Maybe one of the men took your slot..," Swift wrote. "If I win, please come up with me!! You're invited to any stage I'm ever on."
Swift and Perry were best friends for a long time before things got bad between the two.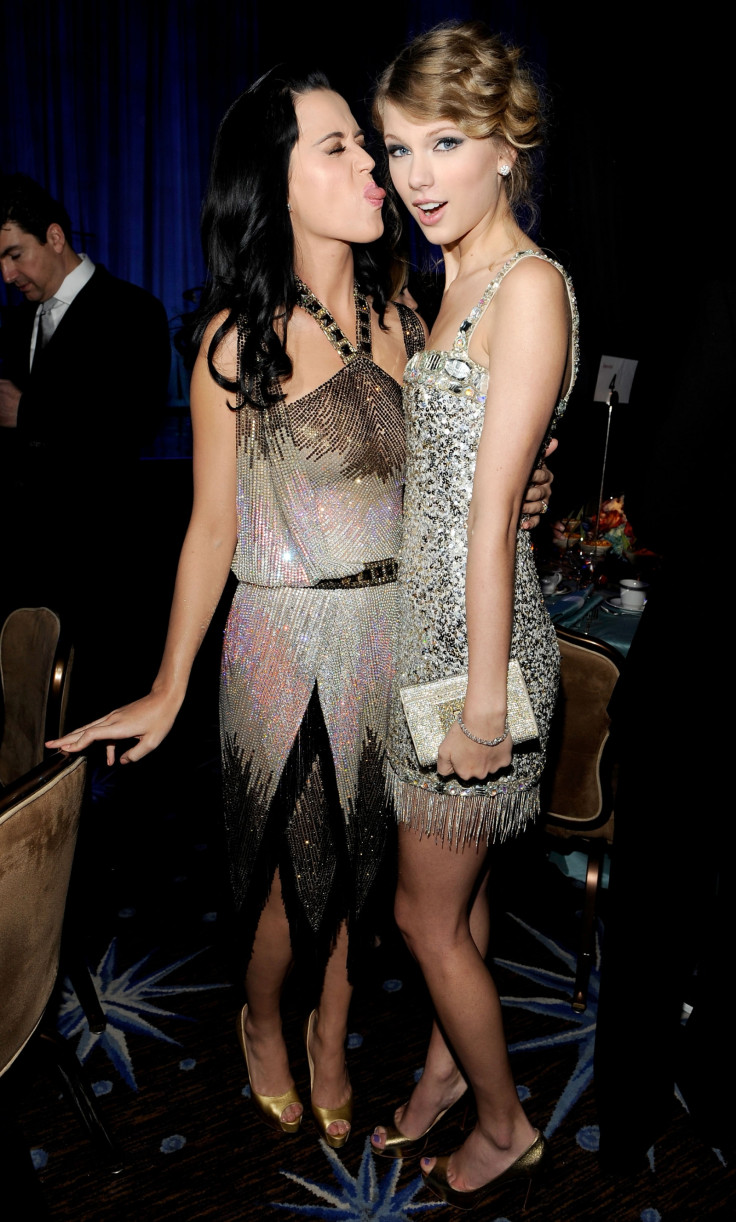 In an interview with Rolling Stone magazine, Swift revealed that the song Bad Blood from 1989, is about a former friend. The two apparently fought over backup dancers.
Perry took a dig at Swift during the 2015 Super Bowl half-time show, which took place on 1 February at the University of Phoenix Stadium in Arizona.
During the performance, the 30-year-old singer's backup dancers wore high-waist polka dot bikinis, something similar to what Swift had worn while holidaying with Conor Kennedy on the shores of Hyannis Port, Massachusetts in 2012.
Meanwhile, in an interview with Billboard, Russell Brand's estranged wife, said she will not let anyone tarnish her reputation.
"If somebody is trying to defame my character, you're going to hear about it [during the performance]," she said.