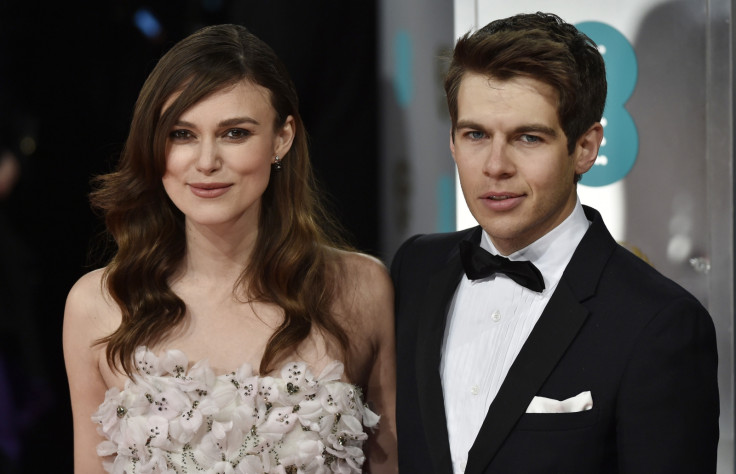 Hollywood actress Kiera Knightley has revealed that becoming a mother for the first time has made her more confident. The 30-year-old star welcomed her daughter in May with husband James Righton, 31, and initially kept mum about motherhood. During a recent interview with Elle magazine, the Pirates of the Caribbean star confirmed that they had had named her Edie, and she also gushed about the new love of her life.
"The love thing is astonishing. It's a very primal, primal love. That's quite extraordinary. And the ability to have no sleep and continue going. It's not pleasant – I never thought that I could actually do it for the amount of time I've done it."
Knightley, who married Klaxons singer Righton in a small ceremony in Provence, France in spring 2013, confirmed her pregnancy after weeks of speculation in December 2014. The Love Actually star, who previously opened up about her preferred parenting style in an interview with Vogue, added that her self-confidence had gone through the roof in recent weeks.
"I have to say, as a woman, you hate certain parts of your body. You go through those periods where you look in the mirror and think, 'Oh, I only had different legs or arms or whatever.' She continued.
"You go through pregnancy and labour and then feeding the kid and you go, 'Wow, my body is totally amazing, and I'm never going to not like it again, because it did this, and this is f***ing extraordinary.'"
But one drawback was celebrating her 30th birthday while in her third trimester and not being able to let her hair down. "I was heavily pregnant, I couldn't drink — What is the point of having a thirtieth birthday if I couldn't get phenomenally drunk? But my husband [James Righton] took over, arranged a lovely lunch at one of my favorite restaurants, 20 of us, and they were all being so sweet, like, 'Look, you can have a great time and be sober!' And it's fine apart from the fact that they started drinking at about one."