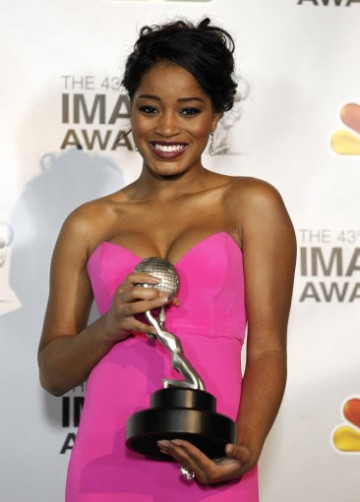 Just weeks after becoming the world's youngest-ever talk show host, Hollywood actress Keke Palmer is preparing to make history once again.
The 20-year-old star, best known for her starring role in the 2006 movie Akeelah and the Bee, has been cast as the first black Cinderella on Broadway.
Speaking to AP News about making her debut this autumn, Palmer admitted that she was excited but also nervous about her first professional stage role.
"It's honestly one of those things that I can't believe is really happening. I'm very excited. Very excited and nervous as well — a bunch of feelings all at once," she told AP News.
"I feel like the reason I'm able to do this is definitely because Brandy [played Cinderella] on TV," Palmer continued.
"In me doing this, it shows everybody that everything is possible. Every girl's dream is that story so to be able to play [Cinderella] is going to be a dream come true for me. Not to mention that Stuart Weitzman made the glass slippers I'll be wearing."
Producer Robyn Goodman told the Associated Press: "She acts beautifully, she dances, she sings — she's an amazing young woman. I think she's going to be just so lovely."
It has been a hectic few months for Palmer, who has been busy with her acting gig on Showtime's Masters of Sex, her daily talk show duties on Just Keke and also working on new music.
Palmer is set to begin her tenure in Rodgers & Hammerstein's Cinderella at New York's Broadway Theatre on 9 September.