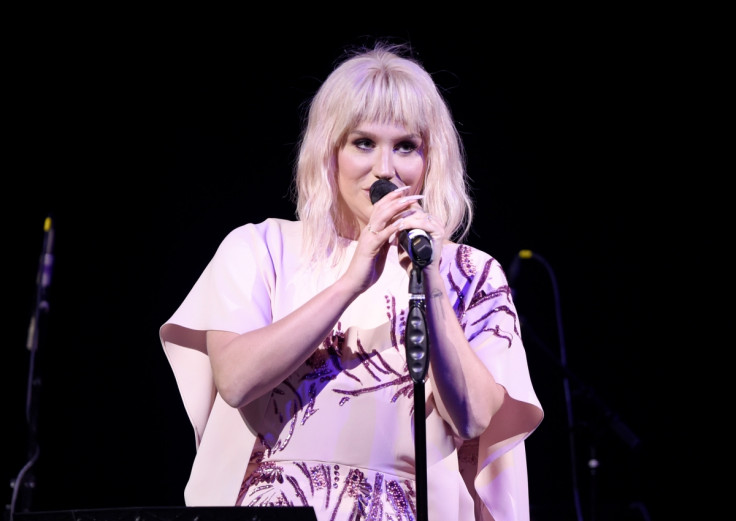 Kesha has demanded that a judge seal her medical records as her ongoing legal dispute with former mentor Dr Luke continues. The 29-year-old singer fears that the producer, who she accused of sexually assaulting her, will use her gynaecological, psychiatric and rehabilitation issues to discredit her.
In February, Kesha lost a bid to end her contract with the music producer after Manhattan Supreme Court Judge Shirley Werner Kornreich refused to let her walk away from a six-album deal with Sony. Dr Luke, who has worked with the likes of Britney Spears and Katy Perry, has always maintained his innocence, describing the allegations as "defamatory" – claiming they have been contrived in an attempt to obtain a new recording contract.
According to Buzzfeed, Gottwald's legal team is refusing to keep confidential the 913 pages of medical records for the TiK ToK hitmaker that they were given access to during the trial.
"Gottwald, who is purported to be worth an excess of $100m (£81m), has made clear his intent to make the litigation as expensive as possible for the single defendant Ms Sebert who is currently unable to publish music without Gottwald's involvement," court documents state. "Gottwald's strategy in the litigation has been to subject Ms Sebert to extreme embarrassment and harassment going as far as to raise questions in depositions regarding whether Ms Sebert is 'sexually aggressive'."
However, Gottwald's lawyer, Christine Lepara, argues that the Los Angeles native's waived her right to protect her medical records by "publicly disclosing details of her alleged medical diagnoses and treatments" in an effort to support her allegations against Dr Luke.
"Because Kesha made public accusations and in the case that she was allegedly harmed by Dr Luke, the court ordered her to produce her medical records,"Gottwald's team said. "Now, Kesha wants to hide her records, while continuing to make self-serving, selective and misleading statements to hurt my client's publicly. Our position is that the court – and not Kesha's lawyers – should decide whether Kesha's medical information remains confidential given her public disclosures."
A hearing is scheduled for 26 October.