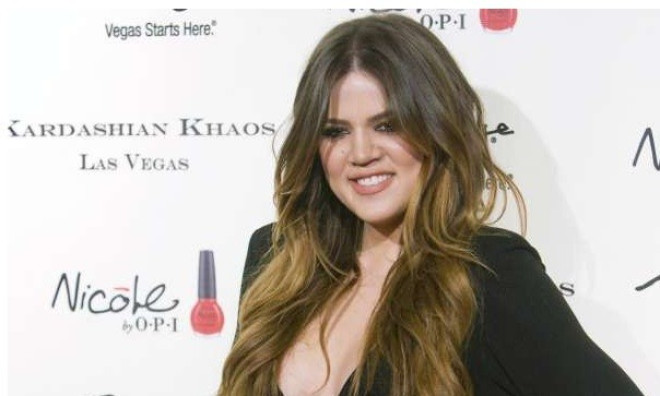 American reality television star Khloe Kardashian is reportedly getting royal treatment from her new boyfriend French Montana.
Though the rapper did not attend Kim Kardashian and Kanye West\'s wedding in Florence, Italy on 24 May with Khloe, the two were constantly in touch.
According to Hollywood Life, the 29-year-old Keeping Up With the Kardashian\'s star is \"happy to be back from Europe, because she wants to be with her new man.\"
\"The wedding was off the chain and spectacular beyond belief,\" a source told the website. \"She\'s glad it\'s over and that she has the opportunity to be back with her boo, in his arms and relaxing and enjoying life.\"
Khloe had filed for divorce from professional basketball player Lamar Odom in December, after four years of marriage, citing irreconcilable differences. The couple\'s marriage first hit the rocks when a video surfaced, showing Odom rapping about how he cheated on her. He was also allegedly not willing to take professional help for his drug addiction.
Insiders have revealed that Montana is treating Khloe like a royal.
\"They\'re as serious as can be,\" the source revealed. \"Fact is he treats her like a queen and beyond that, Khloe trusts him. That\'s huge for her.\"
Meanwhile, it was recently reported that Khloe\'s brother Rob Kardashian, who skipped Kim Kardashian\'s wedding because he felt too insecure about his recent weight gain, reached out to Odom for support.
The 27-year-old reality star did not attend Kim and Kanye West\'s wedding in Florence, Italy on 24 May, after she reportedly commented about his weight gain.
\"She [Khloe] doesn\'t mind Lamar helping her brother insofar as training him and working out together. But she definitely doesn\'t want Lamar to think that just because he and Rob are cool that this will be a segue for him to get back in her life,\" another source told Hollywood Life.
Khloe \"knows you have to be extremely careful and cautious with Lamar because he himself isn\'t a stable person and she would hate for him to get the wrong message by being with Rob,\" the insider explained.