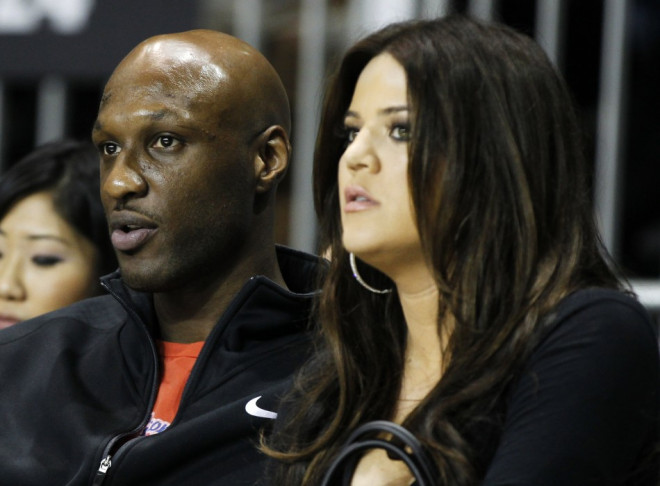 Khloé Kardashian is reportedly upset with estranged husband Lamar Odom for dragging out the divorce process.
The 29-year-old Keeping Up With The Kardashians star filed for divorce from the 34-year-old professional basketball player on 13 December, after four years of marriage, citing irreconcilable differences.
Kardashian has moved on in her love life and is having good time with new boyfriend, French Montana.
"It has been ages since Khloé has been going to clubs and just having fun," a source told Radar Online. "While Khloé is very happy with French, because he treats her like a queen, she isn't fully able to enjoy it because Lamar still hasn't submitted a response in their divorce proceedings."
The divorce should be easy since they had a prenuptial agreement, but ever since Kardashian filed, "Lamar hasn't been returning phone calls and text messages from Khloé regarding the divorce," the insider said. "He is disappearing for days at a time again, and hanging out with 'shady' people."
Kardashian and Odom's marriage first hit the rocks when a video surfaced, showing him rapping about how he cheated on her. He was also allegedly not willing to take professional help for his drug addiction.
"Lamar knows the marriage is over, but it just isn't a priority to him, filing the response, and going through the court proceedings. He just wants to live his life in New York and be left alone. The fact it's pissing Khloé off that Lamar is holding out, does give him some satisfaction. His ego has taken a huge hit because she is publicly rebounding with French," another source told the website.