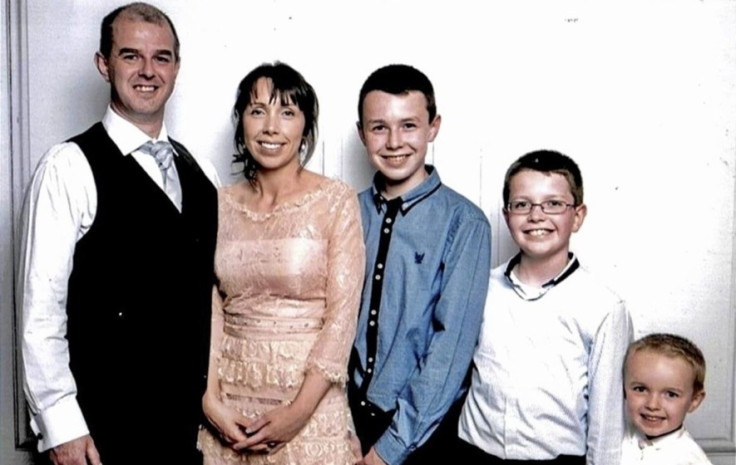 A teacher who slaughtered his wife and three children had been allegedly caught performing a lewd act while watching pornography at his school, it has been reported.
Alan Hawe killed his sons Liam, 13, Niall, 11, and Ryan, six, by cutting their throats before murdering his wife Clodagh, 39, with an axe in their home in Ballyjamesduff, Co Cavan, Ireland.
The 40-year-old then killed himself in the quiet rural cul-de-sac in August 2016, an inquest found last month.
Before his death Hawe was described as a "pillar of the community" before the breakdown in his marriage and a deterioration in his mental health.
The Irish Sun has now reported that the deputy head was fearful of a "fall from grace" after being caught accessing pornography on a laptop whilst performing a sex act in the school where he worked.
"Hawe was caught accessing porn on his computer in school," a source told the newspaper.
"He had crafted this reputation as the pillar of the community. He was concerned about a fall from grace."
The newspaper added that Gardai examined his laptop after the school launched a probe into Hawe engaging in an "indecent act" in the school but no illegal material was found.
An inquest heard that on 29 August 2016 Clodagh was found in her pyjamas and dressing gown on the sofa with axe and stab wounds.
The two older boys were found in their bedroom with knife wounds to their necks and throats while their six-year-old brother was found in his bed with injuries to his neck.
Cavan Coroner's Court heard how Hawe had hidden a long battle with his mental health, suffering from a long-standing depressive illness, which progressed to a severe depressive episode with psychotic symptoms.
An inquest jury returned verdicts of unlawful killing in the cases of Clodagh and her sons, while a verdict of suicide was returned for Hawe.