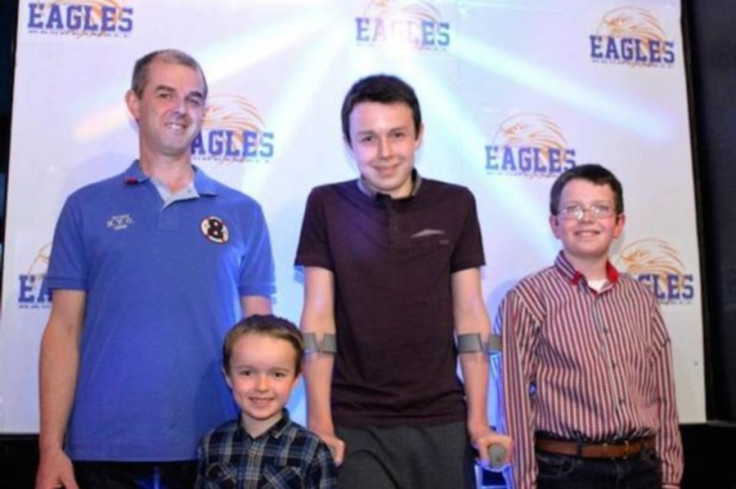 A teacher suspected of murdering his wife and three young children with a hatchet had left handwritten notes revealing he had been under pressure at work, say reports. Deputy principal Alan Hawe is believed to have killed his entire family in a murder-suicide in Ballyjamesduff, Co Cavan, Ireland.
Police believe he stabbed his wife Clodagh, also a teacher, and his three children, Liam, 13, Niall, 11 and Ryan, 6, while in their bedrooms before hanging himself. Before his death he is believed to have written a number of notes – with at least one revealing he was under pressure at the Castlerahan National School where he worked and two of his sons were pupils.
The alarm was raised in the town at around 10.45 local time on Monday (29 August) by an unnamed person who was believed to have been contacted by staff Hawe's school. A note was said to have been pinned to the back door warning neighbours from entering the house and telling the reader to call police.
The Sun reports that at least one letter was left by the father saying that he had been under pressure at work. The report adds that other notes also stated that Hawe was under pressure.
Gardai are understood to have found a hatchet Hawe may have used in the attack, with forensics also removing several knives from the home in a quiet rural cul-de-sac. The couple had been married for 15 years with Hawe originally coming from Kilkenny and his wife from nearby Mountnugent, Co Cavan, but the pair have lived in the area for about 12 years.
Hawe, who was said to be well-known in the local community, was believed to have been out with the rest of his family all the day before they were found dead. Clodagh was also a teacher and worked at Oristown National School in County Meath.
A family friend told The Mirror that Hawe was a kind and decent person. They said: "Alan never put a step wrong. When he started, he finished. If he said he would support you, he did. He was a man of his word and a good man and that's why this is all so confusing."