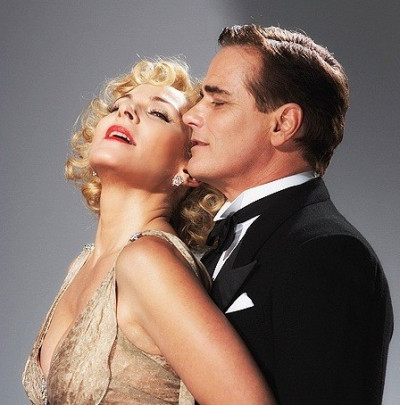 At the opening night on Broadway, Noel Coward's classic comedy, "Private Lives," starring Kim Cattrall and Paul Gross was performed at the Music Box Theatre, Chicago on Nov. 17.
Directed by Richard Eyre, "Private Lives" revolves around a divorced couple, featuring Amanda (Kim Cattrall) and her ex-husband (Paul Gross), who, on their respective honeymoons with new spouses in France, meet by chance on their hotel balconies, and rekindle their long-lost feelings for each other.
The Broadway show, which played a successful season in Toronto, had Cattrall also essay the lead role of Amanda in Richard Eyre's 2010 London West End production of the play.
The other members of the cast included Simon Paisley Day, Anna Madeley and Caroline Olsson.
Among the guests for the opening performance in the Broadway show were Rebecca Romijn, Patrick Stewart, Mario Cantone, Michael Stipe, Tammy Grimes (who played Amanda opposite Brian Bedford in an acclaimed 1969 revival), Klaus Biesenbach, Peter Gelb, Thomas Schumacher, Ralph Gibson, Martin Amis and Isabel Fonseca and Sonny and Gita Mehta.