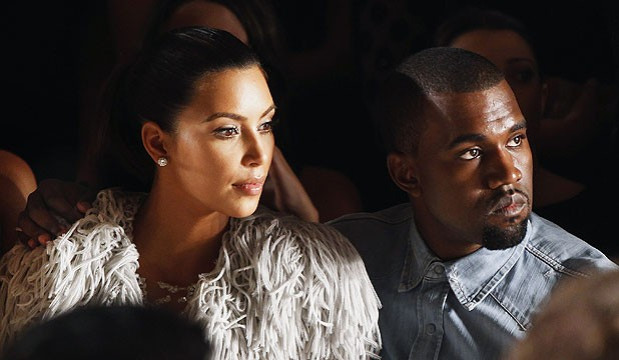 Kim Kardashian and Kanye West's newborn daughter is reportedly the spitting image of her mother.
The US reality television star and her rapper beau welcomed their first child on 15 June at the Cedars-Sinai Medical Center in Los Angeles. It is the same place where her sister Kourtney Kardashian delivered her children.
According to a source, the couple's first child, who was born four weeks premature, is a Kardashian Mini-Me with few of her father's features.
"She has dark hair," the source told E News. "She looks just like Kim."
Younger sister Khloe, 28, described the safe arrival of her new niece as a "miracle".
"I cannot even begin 2 describe the miracle that is now apart of our family. Mommy/baby are healthy & resting. We appreciate all of the love," she told her 8.2 million followers.
"More info will come when the time is right. Thank you all for understanding. We love you all dearly. Overwhelmed with love right now."
Kardashian revealed the gender of the baby earlier in June on her E! reality show, Keeping up with the Kardashians.
"I'm so excited we're having a girl," the 32-year-old said. "Who doesn't want a girl? They're the best and I know that's really what Kanye has always wanted."