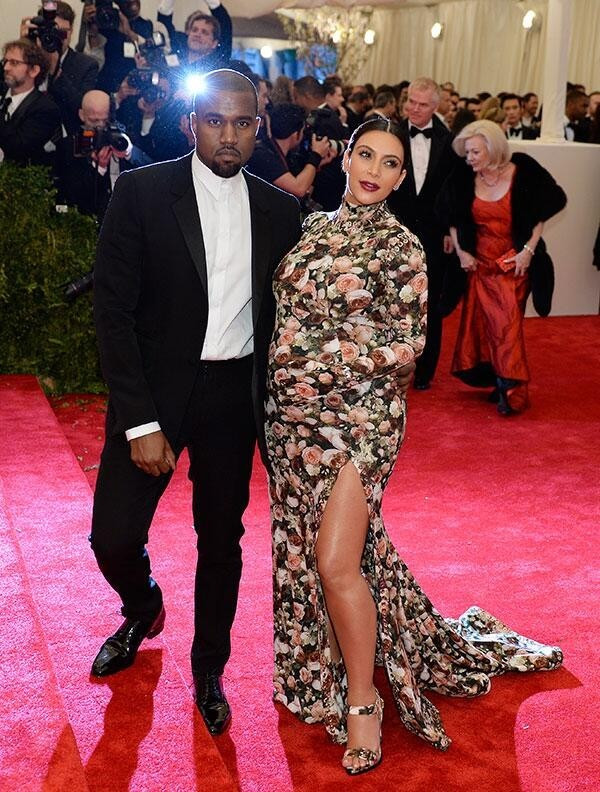 American reality television star Kim Kardashian has bared her pregnant body for the cover of the latest Us Weekly magazine.
Kardashian has dared to pose in a string bikini after receiving months of criticism for the amount of weight she has gained during pregnancy.
The 32-year-old mother to be, who is in the seventh month of her pregnancy, can be seen flaunting her baby bump under the headline: "You Call This Fat?"
The cover photo was taken when the star was on a family vacation in Greece in April to record Keeping Up With Kardashians, the show which made her a world star.
In the picture, Kardashian can be seen wearing a two-piece egg-plant and gold coloured string bikini, showing off her glowing skin.
Despite continuous criticism regarding her weight gain, the magazine said that Kardashian has "decided not just to embrace her curves but also to show them off."
"I struggle finding things that don't make me look heavy," she blogged earlier this year, describing how difficult it was for her to dress herself during pregnancy.
Earlier this week, Kardashian received criticism when she arrived at Met Gala 2013, wearing a floral print Givenchy gown. Fashion critics called her a disaster, pointing out that the floral printed gown looked more like the cover of a grandma's living room sofa.
However Riccardo Tisci, the designer of the gown and a close friend of Kardashian's beau Kanye West, defended his decision to dress the star, saying: "I have dressed many pregnant women in the past. People can say what they want. To me, pregnancy is the most beautiful thing in the world, and when you celebrate something, you give people flowers."
"I think she looked amazing. She was the most beautiful pregnant woman I dressed in my career," he added.
Recently, a Radar Online report suggested that Kardashian and West may be planning to get married soon after the arrival of their child in July.
A source close to the Kardashian family apparently told the website that the couple have been "talking about marriage for a long time" and that it is "something they've been looking forward to for a while".