Reality star Kim Kardashian has reacted to the inauguration of President Donald Trump by posting throwback pictures of her family meeting Barack Obama.
The move comes at her husband Kanye West allegedly considers a run for president in 2020, amid strong, and controversial, support for Trump.
The warm images reveal Obama, 55 doting on her daughter North, cradling the face of the toddler and offering White House M&Ms in a bid to stop her crying.
"Oh Northie," wrote Kardashian in a caption, "North fell and was crying so Potus gave her White House M&M's.
"She smiled when I opened the box but I wanted to save them for memories so wouldn't let her eat them so she cried again."
The social media icon, 36, appeared nostalgic as she posted the shots, expressing gratitude for Obama's work as president: "What an era! I posted some amazing memories on my website/app! I can't wait to show these to my kids one day."
The top of Kardashian's website was also emblazoned with the words "Thank you for leading our country, you will be missed".
Kardashian's statements directly contradict those of her husband West, who controversially aligned his support for Trump prior to his "psychiatric episode" last November.
The 39-year-old rapper then met the former business mogul, a vehement critic of Obama, at Trump Tower following his release from hospital, in a move that reportedly worsened fissures in the marriage.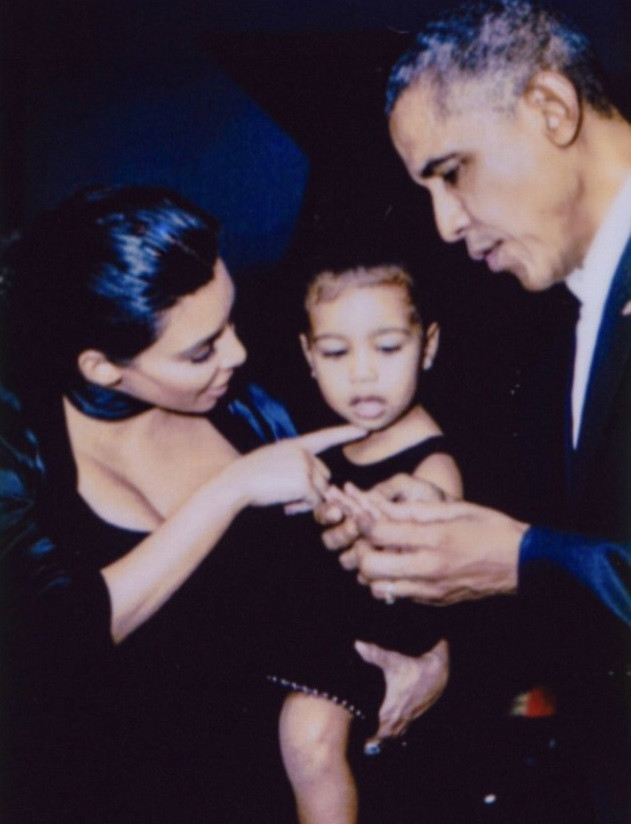 However, the shots, taken at the 2015 Democratic National Committee fundraiser in San Francisco before these tensions emerged, show West happily posing in a family photo with the Democrat.
All involved are smiling, aside from North, 3, who is apparently still craving the M&Ms denied by her mother.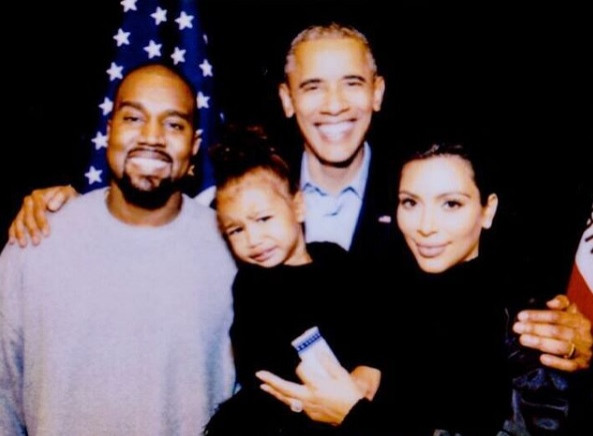 Obama also gave West some tongue-in-cheek advice in his speech at the event, held after West announced his intention run for the top office: "First of all you gotta spend a lot of time dealing with some strange characters who behave like they're on a reality TV show. So you've gotta be cool with that.
"This is a second important tip: saying that you have a beautiful, dark, twisted fantasy – that's what known as 'off-message' in politics. You can't say something like that."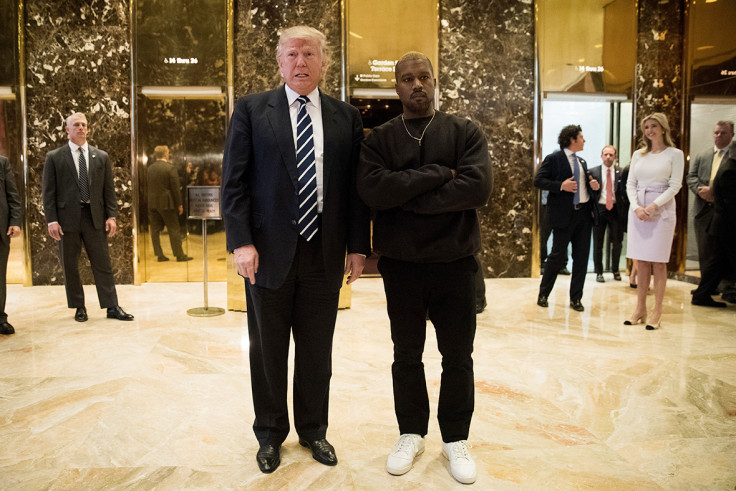 Lastly, Obama made reference to his achievement winning the presidency as a black man.
"And number three: do you really think that this country is gonna elect a black guy from the south side of Chicago with a funny name to be president of the United States? That is crazy. That's cray."