Charlottesville: KKK leader warns of more 'communist' deaths at white nationalist events
Heather Heyer was killed when James Fields allegedly rammed car into crowd protesting "Unite the Right" rally.
A leader of a white supremacist group associated with the Ku Klux Klan (KKK) has claimed that more deaths like that of Heather Heyer will take place at white nationalist events.
Heyer, 32, was killed when a man – later identified as 20-year-old James Fields – allegedly rammed a car into a crowd that had gathered to protest the "Unite the Right" rally in Charlottesville, Virginia, on 12 August.
Fields was subsequently arrested and charged with the murder of Heyer, a paralegal from nearby Greene County. Another 19 people were injured in the incident.
Amid widespread condemnation for Heyer's death and increasing fears that white supremacism is on the rise in the US, Justin Moore - the Grand Dragon for the North Carolina-based Loyal White Knights of Ku Klux Klan – said he was glad about how the events unfolded in Charlottesville.
"I'm sorta glad that them people got hit and I'm glad that girl died," Moore said in a voicemail to local news station WBTV.
"They were a bunch of communists out there protesting against somebody's freedom of speech, so it doesn't bother me that they got hurt at all. I think we're going to see more stuff like this happening at white nationalist events," he continued.
Members of Moore's group took part in the white supremacist demonstration in Charlottesville.
"We were out there and I seen a lot of communist flags and anti-fascist and we're going to see more stuff like this," Moore said. "White people are getting fed up with the double standard setup in America today by the controlled press.
"We should have been able to go out there and have our protest and it should have been peaceful but it's the anti-fascist and the communists [...] continuing to try and stop us. So I think there will be more violence like this in the future to come," he continued.
In another interview with the news site, Moore spoke on camera along with white supremacist Chris Barker, who said: "When a couple of them die, it doesn't bother us. They're always attacking and messing with our rallies."
He also blamed a lack of security at the protest for the violence. "They should have never the anti-facist... that's like putting the Klan and the Black Panthers in a room together," he said.
"We're gonna try to kill each other. The police should have known the anti-fascist is the sworn enemy of any white separatist."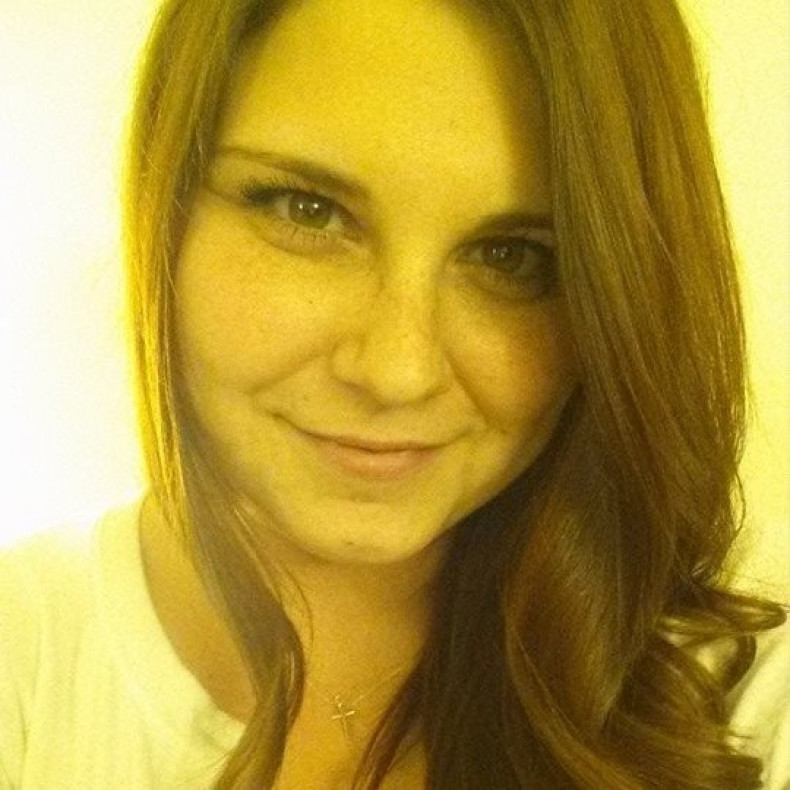 Donald Trump's reaction
US President Doland Trump condemned hate and violence "on many sides" when responding to the events in Charlottesville. "We condemn in the strongest possible terms this egregious display of hatred, bigotry and violence on many sides, on many sides," Trump said.
"It has been going on for a long time in our country – not Donald Trump, not Barack Obama. It has been going on for a long, long time. It has no place in America."
The president was criticised for not directly condemning the white supremacist rally. However, the White House later defended the president's comments, arguing that Trump's condemnation of violence referred to all hate groups, including white supremacists.
During a press conference in New York on Tuesday (15 August), the head of state maintained his position and said he was not wrong in failing to condemn Nazi and white supremacist groups
"You had a group on one side that was bad and you had a group on the other side that was also very violent. And nobody wants to say that, but I'll say it right now," said Trump.
Some Trump critics claim that his election has reignited white supremacism across the country. Trump has often stirred criticism for making racial remarks perceived as divisive and discriminatory.
Charlottesville mayor Michael Signer said he was disgusted that white nationalists had come to his town and blamed the US leader for the surge of violence. "I'm not going to make any bones about it. I place the blame for a lot of what you're seeing in America today right at the doorstep of the White House and the people around the president."