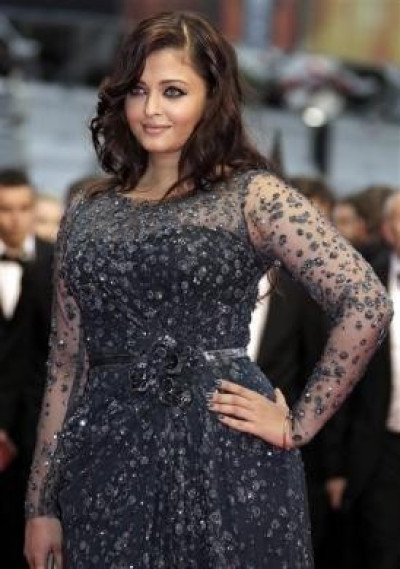 Indian actor Emraan Hashmi reportedly called former Miss World Aishwarya Rai Bachchan "plastic" on the popular talk show Koffee With Karan.
The 34-year-old actor who was accompanied by his film director/producer uncle Mahesh Bhatt on the show, candidly voiced his opinion during the rapid fire round, where he was asked to name an actor or actress that comes to his mind when cited certain adjectives.
Hashmi also stated Imran Khan is "overrated" while actor Salman Khan, who hosted reality show Bigg Boss, is "macho."
The episode sparked controversy compelling Bhatt to explain his comments.
"Does this nation have no sense of humour?" he said, according to Mumbai Mirror, "Or is the nation awed by their non-existent greatness? Koffee with Karan is a lighthearted show on which you are asked frivolous questions which you are expected to answer honestly. People have an opinion about Emraan and me, ditto for us. But this is all in context of the show."
"When I was which director's career should be put in the graveyard, I answered 'Mahesh Bhatt', since that's where it had gone 15 years ago. I may have shown irreverence to some people but I have also demolished myself," he added.
"Real artistes are are not in awe of themselves. They demolish themselves before anybody else demolishes them. These comments are not going to be preserved for posterity," he explained. "I hope our opinions are taken in the right spirit. If you are in a public space you should take such comments with a pinch of salt."
Meanwhile, Aishwarya Rai will be soon seen on the big screen. It was previously reported that the 40-year-old mother-of-one, is likely to make her comeback in filmmaker Mani Ratnam's movie.
"Mani is planning to direct a film which has a strong female protagonist's character. He feels there is little room for Abhishek in his next," a source told DNA.
"Aishwarya was very clear about her priorities after she became a mother. She gave hundred per cent of her time and concentration to her daughter Aaraadhya for two years. Now that Aaraadhya is ready for play school, Aishwarya can start thinking of coming back to acting," the source said.