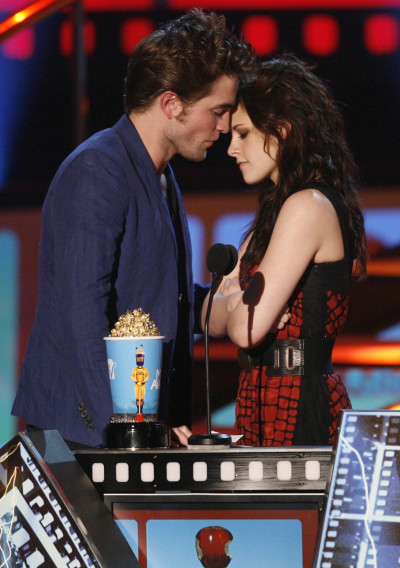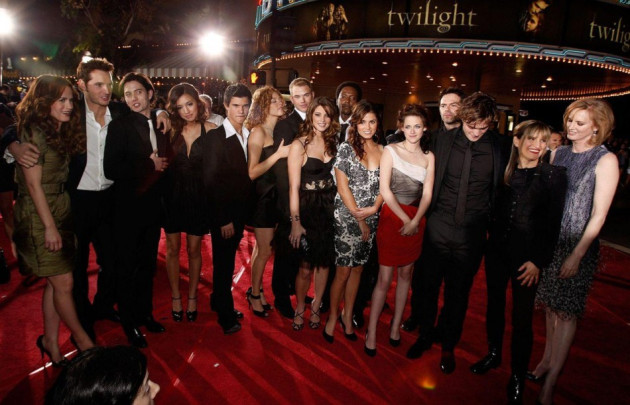 The much-awaited film The Twilight Saga: Breaking Dawn Part 2 released worldwide marking an end to epic movie series and also closing a whole chapter in the young actors' careers.
Kristen Stewart who plays Bella Swan admitted that she finds it a big relief that the series is finally over.
"I'm so happy that the story's told, you have no idea," Stewart said, "The fact that this thing is out and it's not weighing on us anymore, super excited about that. But I don't want it to sound like I'm excited just to be done with the experience."
And as for Robert Pattinson, it has "changed everything" about his life.
"I don't even think I'd be acting if I wasn't doing this, or if I hadn't done the first one. It's crazy. The character and the whole experience combined for me," Pattinson said, "It's definitely really created something which connects to people on a very fundamental level, it's like primal."
"(The reaction) makes me feel very foreign. It's really nice, it's really nice, especially after five years. They have stuck around, they're still camping out, I respect that. It's very, very, very cold and I don't understand what kind of mental disorder you have," he added.
In the final installment of the Twilight series, Stewart and Pattinson (Edward Cullen) play the parents of half-human-half-vampire child Renesmee (Mackenzie Foy). The five films are based on the best-selling novels of Stephenie Meyer which has been a huge success since its first release in 2008.
Meanwhile, Pattinson and Stewart are together again after splitting briefly in July, when the actress was caught cheating with her Snow White and the Huntsman director Rupert Sanders. Even Pattinson's mother Clare has reportedly forgiven Stewart for cheating on her son.
"Kristen and Rob's mom hugged when they saw each other at the after-party. They looked really happy to see each other and spent quite a bit of time talking and laughing. Bill Condon and Rob were also there, but they were talking to each other, and Kristen and Rob's mom were talking to each other," a source was quoted as saying to Hollywood Life, "Kristen and Rob's mom looked like they have a great relationship. I didn't see any tension between them whatsoever!"
Take a look at the hottest pictures of the Twilight couple through the years...