After months of speculation, reality star Kylie Jenner has finally responded to rumours she has had a boob job. The Keeping Up With The Kardashians star used her new website and app to shut down the plastic surgery claims, revealing her secret trick is simply the use of a good bra.
The 18 year old launched TheKylieJenner.com on 14 September, and she addressed the cosmetic enhancement rumours in a video titled: "They're real." In a before and after segment, the E! star wears a regular lace bra underneath a white vest top before changing into the Bombshell bra designed by Victoria's Secret, giving her cleavage an instant boost.
In the clip, Jenner explains: "I don't share this with a lot of people, but everyone thinks I've gotten breast augmentation recently, but I haven't. I just use the Bombshell by Victoria's Secret. It's life-changing. I've gotten all my sisters on it and all my friends. Clearly, it's like 10 times bigger – no contouring, no nothing. This is it. No breast implants, no surgery." The Bombshell, a push-up bra, retails from a starting price of $33.02 (£21.40).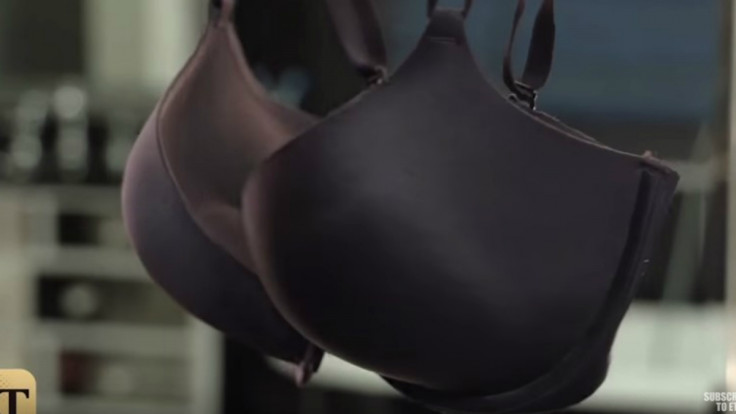 It is not the first time the TV star has responded to the boob job claims. She denied the surgery rumours in a Snapchat video shared in June 2015, saying: "To whoever thinks I had breast implants, there's a whole lot of tape in here holding these up." Although her cleavage may be natural, the teen previously admitted to having temporary lip fillers.
Opening up about her enlarged lips, the reality star told the New York Times in September 2015: "I go to Dr [Simon] Ourian in Beverly Hills. He's the best, and he's super natural about it. I was going to somebody before, and it was just looking crazy. I would recommend that anyone who gets it done go for a filler that lasts only two to four months. It's annoying to keep going back, but you have the option of stopping it."
Jenner and her sisters Kim Kardashian, Khloe Kardashian and Kendall Jenner are charging fans a subscription fee of $2.99 to access their new websites with a seven-day free trial. Teasing the content fans can expect from the service, the youngest Jenner said: "Here's just a cool place for you guys to come and learn a little bit more about me."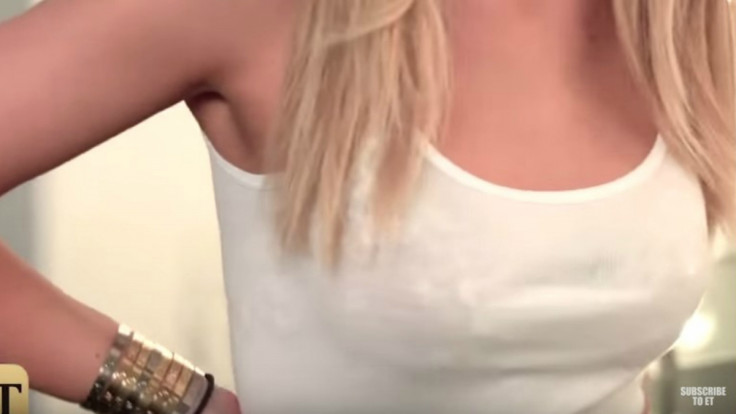 One user gave Jenner's app a four-star review on iTunes, writing: "Not going to lie, I'm not the type to follow celebs and be obsessive. But, I love this app. Mainly because I love Kylie's style and make-up, I always look to her Instagram to get inspired. Now I can go to this app and get an actual tutorial on how to get her look."
However, one other user was not so complimentary and described it as the "worst app" alongside their one-star review, which read: "This is the worst app, I mean it's bad enough we have to see her on everything and everywhere .... Why would I want to be her or even try to do the things she does! I feel like she's not a good role model to kids and teens."
Watch Kylie Jenner reveal her cleavage-boosting trick: