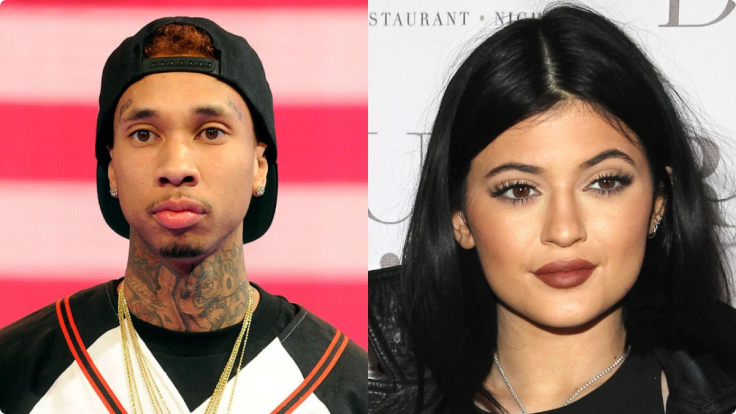 Tyga is reportedly getting paid to appear on girlfriend, American reality TV star Kylie Jenner's family reality show. The 18-year-old model's relationship with the 25-year-old rapper will be the main plot in the upcoming episodes of Keeping Up With The Kardashians
"The family has decided to integrate Tyga into the show because all of them really like him and it looks like he is going to become a part of their family," a source said Radar Online. "Tyga is getting paid per episode right now because they do not know how him and Kylie's love line will translate in ratings, but everyone thinks it will be gold because the two of them are so great on-camera together," the insider added.
E! feels the Rack City hitmaker will be a great advantage for the show as he just released an album, has his own show on MTV and is currently filming two movies. "Khloe does not have her man on the show right now, Bruce and Rob are no longer on the show and Scott Disick's future looks grim, so there is extra money this season," the source continued.
"It is approximately $500,000 to split amongst guest stars such as Tyga, Khloe's BFF Malika, Kris's boyfriend Corey, and a few others," the insider said.
Rumours that Tyga and Jenner are dating started after they were spotted at Kabuki Japanese Restaurant in Los Angeles' Woodland Hills area, in October 2014. They finally went public with their romance when they were spotted holding hands in Mexico celebrating the teen's 18th birthday on 10 August.