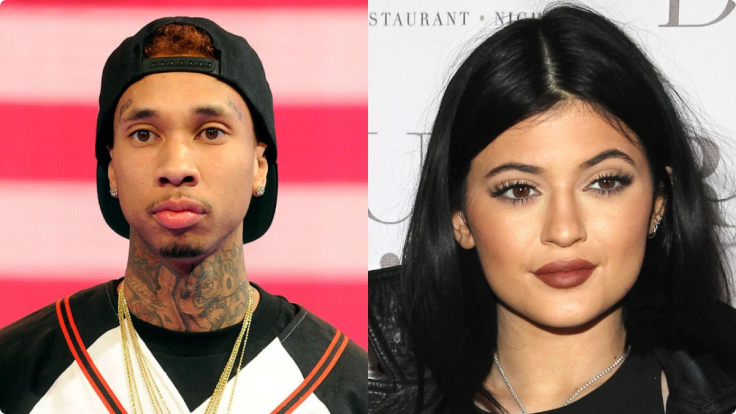 American reality television star Kylie Jenner is allegedly expecting a baby with her rumoured boyfriend Tyga.
According to In Touch, the 17-year-old Keeping Up With The Kardashians star and the Rack City rapper are thrilled about the news.
"She just found out. She loves Tyga and sees a future with him. She's happy," a source told the publication.
However, Kylie's mother Kris Jenner is upset about the pregnancy news.
"She [Kris] was screaming, telling Kylie she was going to kill her and that she never should have let this happened," the insider said. "Kris tried to ban Kylie from dating Tyga. Kylie told her to mind her own business."
Rumours that Tyga and Kylie are dating started after they were spotted at Kabuki Japanese Restaurant in Los Angeles' Woodland Hills area in October.
However, Tyga had denied the relationship rumours on his Twitter account.
Meanwhile, during an appearance on KIIS FM's On Air with Ryan Seacrest, Kris revealed that Kylie is currently single.
"Kylie isn't dating anybody. This whole little group of kids who have been around forever, and I call them kids because, relatively speaking, they kind of all travel as a pack and they enjoy each other's company," she shared. "We all live in the same neighborhood. [Tyga] used to live across the street for a long time, and now he lives next door to Khloe."