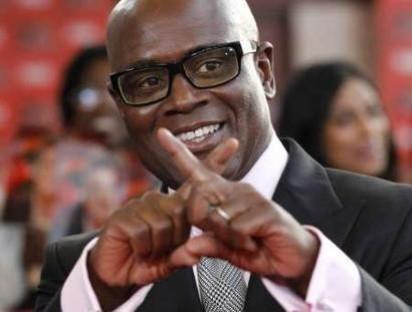 LA Reid will quit The X Factor USA.
The 56-year-old music mogul, who joined the judging panel when the show launched in 2011, revealed that he was stepping down to focus on his role as chairman of Epic Records. He will leave the show after this season's finale.
Apart from creator Simon Cowell, Reid was the only remaining judge who was there at the beginning after Britney Spears and Demi Lovato replaced Nicole Scherzinger and Paula Abdul.
Reid told Access Hollywood: "I have decided that I will not return to The X Factor next year. It saddens me a little bit, but only a little bit. I have a company to run that I've kind of neglected.
"This was a nice break but now it's time to get back to work."
Although he will no longer be working with Cowell, Reid, whose real name is Antonio M. Reid, insisted that the duo would remain close.
"I love Simon. We have a great relationship. We have fun together, we talk, we laugh and do bad things. We're friends."
The former Island Def Jam boss helped launch the careers of Mariah Carey, Usher, Rihanna, Kanye West and Jay-Z.
The winner of the X Factor USA will be signed to Epic Records, which is owned by Sony.