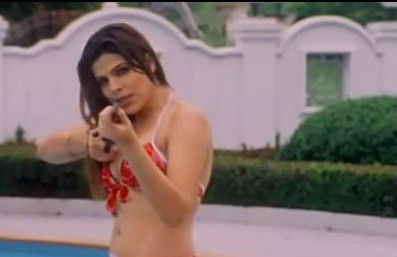 Police in the Indian state of Jammu and Kashmir have claimed that missing Bollywood actress Laila Khan, who was allegedly seen in Dubai, died along with her family in Mumbai.
Pervez Ahmed Tak, the prime suspect in the case, is reported to have informed the police that Laila Khan and her family were killed in February 2011 in Maharashtra, India. Tak, Laila's mother's third husband, was arrested by the J& K police in June 2012.
"During the interrogation, Tak has admitted that Laila, her mother, sister and a friend were killed in Maharashtra in February last year. Tak told us that gun shots were used in the killing. We have not found the bodies yet so we have to first get the bodies before reaching to any conclusion," Gareeb Das, DIG (Doda-Ramban range) of J&K police, told the Times of India.
Laila's father, Nadir Patel, had filed a complaint with the Mumbai police accusing Tak of abducting Laila and her family in 2011. The complaint specified that the family was kidnapped from their flat in Mumbai while other media reports indicated that the abduction took place from a shop in Kishtwar town.
A report from the Anti-Terrorist Squad indicated that Laila was at a farmhouse near Nashik after she was kidnapped.
"We have found out that she used her mobile phone in Nashik for the last time in February last year. Since then, the phone is switched off," said an ATS officer to the TOI.
There were also reports that Laila flew to Dubai and married a close aide of underworld fugitive Dawood Ibrahim. She was reportedly using a fake passport to live in Dubai.
According to the Hindustan Times, Laila was suspected to have links with terror outfit Lakhkar-e-Taiba as her car was allegedly used to ferry explosives for a bomb blast at the Delhi high court in September 2011.
Laila was last seen in the movie Wafa with actor Rajesh Khanna. The film's producer, Rakesh Sawant, was questioned by the Maharashtra Anti-Terror Squad about his funding and alleged links to terrorists.