At least 3 Israeli civilians killed and one injured in West Bank stabbing attack
The Israeli army said the attacker was a young Palestinian man called Omar al-Abed.
At least three Israeli civilians were stabbed to death and one seriously injured at their home in a settlement near Ramallah in the occupied West Bank on Friday (21 July).
The assailant intruded into the house in the community of Halamish, also known as Neve Tsuf, North West of Ramallah, and stabbed the four. Three of them - two men and a woman - died on the spot, while the fourth, a woman, survived and was taken to Shaare Zedek Medical Centre in Jerusalem for treatment.
The Israeli army said the assailant was a Palestinian boy in his late teens. He was identified as Omar al-Abed from the West Bank village of Khobar, near Ramallah. He was shot by a neighbour as he tried to flee after the attack.
Al-Abed was taken to hospital, but his condition was not clear, the BBC reported.
The attack came after a day of heavy clashes between Palestinians and Israeli forces over new security measures at a Jerusalem holy site following a terror attack on 14 July in which three Israeli Arabs killed two Israeli police officers at the site.
The clashes left three Palestinians dead and hundreds wounded in East Jerusalem and the West Bank.
Palestinian President Mahmoud Abbas said he was freezing all contacts with Israel after it installed metal detectors at the holy site revered by Jews as the Temple Mount, or home of biblical temples destroyed two millennia ago, and known to Muslims as Haram al-Sharif.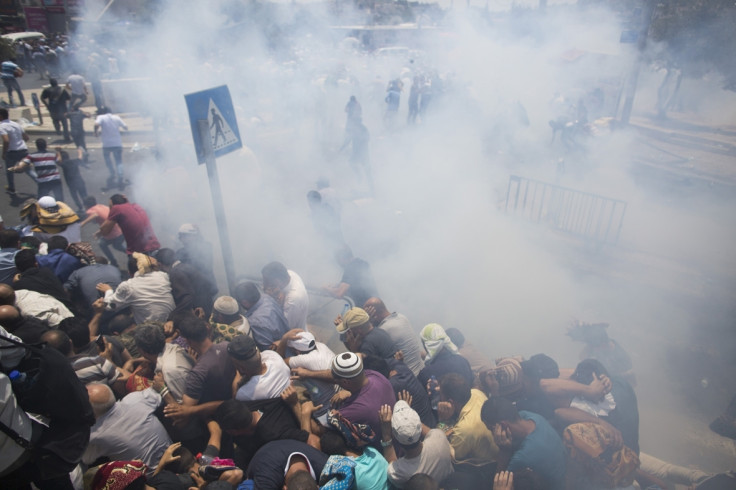 © Copyright IBTimes 2023. All rights reserved.