Lenovo to bring back Motorola Razr flip-phones to challenge new Nokia 3310?
Retro phone wars: Lenovo CEO teases surprise comeback of another old-school classic.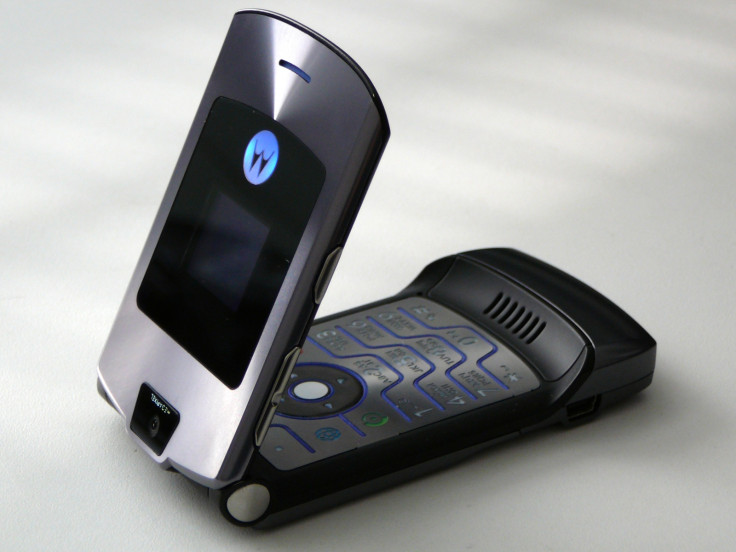 With no new Samsung Galaxy smartphones to be seen, the stage was set for a new top dog at Mobile World Congress 2017 in Barcelona. Against all odds, that device was the new Nokia 3310, a modernised take on the Finnish phone maker's 17-year-old bestseller which may not be the last retro classic making a surprise comeback.
While the original Nokia 3310 dominated the mobile phone market at the turn of the millennium, the iconic Motorola Razr flip-phone range quickly stole its crown in the mid-noughties. And now, a nostalgia-fuelled rematch could be on the cards under the Moto brand's owner, Lenovo, which recently launched the Moto G5 and G5 Plus.
"We should be smart if Motorola fans remember something. If Razr is a good one we should think about how to leverage that," Lenovo CEO Yuanqing Yang told CNBC during MWC 2017. "But whatever we bring back, it has to be a stronger product than the original."
Although Yang's comments do not guarantee that the slimline beauty will be making a return, it shows that the public buzz surrounding the new Nokia 3310, which IBTimes UK witnessed first-hand in Barcelona, has sparked renewed interest in classic phones from major manufacturers.
The most likely candidate for a retro-revival under the Moto name would be the Razr V3. Released in 2004, the 13.9mm thick 'clamshell' phone reached sales of over 130 million handsets. By comparison, the Nokia 3310 sold an estimated 126 million units.
Although Lenovo has ruled over the PC marketplace in recent years, it has struggled to replicate a similar success when it comes to smartphones, with its mobile-business revenue dropping by 23% year-on-year in the three months through December to $2.2bn (£1.8bn).
The resurrection of the Razr family could give the Chinese giant a boost in its hopes of besting local rivals such as Huawei and Oppo, although it is worth noting that it denied claims the Razr name would be making a comeback after rumours surfaced in mid-2016.
For more on the new Nokia 3310, be sure to read our hands-on reports from MWC 2017, as well as our comparison between the rebooted model and its much-loved predecessor.
© Copyright IBTimes 2023. All rights reserved.